Roros Hotel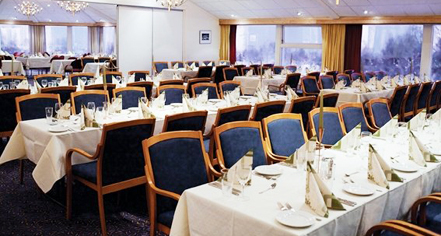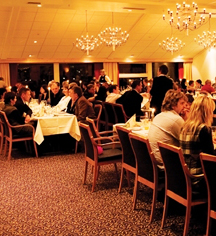 Dining
Passionate in preserving the Roros food traditions and culture, Roros' kitchen and various restaurants demonstrate inventive and comforting meals using local produce and regional ingredients, including use of the fresh mountain spring water.
Whether guests are having a spontaneous beer with friends, or enjoying light fare, Piano Bar invites an addictive festive ambiance with creative cocktails and lively entertainers.
Located on the main floor, Lobby Bar offers coffee and wine in a quiet and private setting.
Offering an a la carte French-inspired menu, Brasseriet is set in an elegant dining room ideal for a romantic meal.
Popular for its large lunch menu, Bergrosa Restaurant is a tribute to the regional musician Sven Nyhus' and features delicious light meals.
Using eco-friendly quality produce from the Roros area and nearby surrounding farms, Vertshuset Roros Restaurant specializes in Mediterranean cuisine. Inspired by 17th century bourgeoisie living rooms of Roros, the interior design of Vertshuset's dining room is a romantic escape rich in fabrics and decadent furnishings.
Kaffestuggu Café is the oldest cafe in Roros offering light snacks, sandwiches, pastries, and a large variety of coffee and beverages.