Rosas & Xocolate Boutique Hotel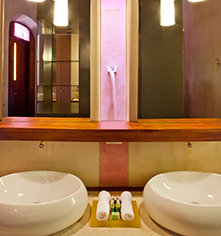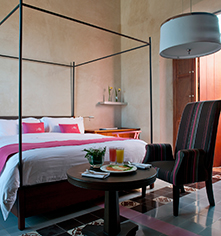 Accommodations
With 17 sophisticated, well-appointed accommodations, Rosas & Xocolate Boutique Hotel offers travelers a comfortable setting for their visit to Merida, Mexico with exclusivity that is integral to the hospitality of this beautiful destination. Featuring spacious rooms and luxurious suites, guests can delight in a range of accommodations perfectly suited to fit their travel preferences.
Explore the Accommodations at Rosas & Xocolate Boutique Hotel
Guest Rooms - Each guest room features plentiful amenities and elegant furnishings, allowing for true relaxation.
Suites - Offering an array of suites, the historic hotel affords opulent accommodations for an unforgettable stay.
Rosas & Xocolate Boutique Hotel, a charter member of Historic Hotels Worldwide since 2015, dates back to 1909.