Rosas & Xocolate Boutique Hotel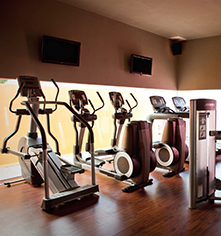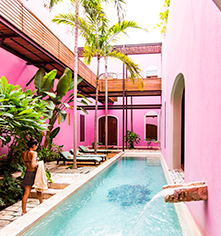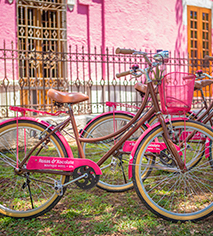 Activities & Events
Spa
The onsite spa at Rosas & Xocolate places an emphasis on refined luxury, with eccentric treatment options that allow travelers to gain a sense of complete relaxation effortlessly.
Learn More
Chocolate Shop
With creations handcrafted by Rosas & Xocolate's master chocolatier, the Chocolate Shop features an array of delights to suit the sweet tooth of each traveler.
Fitness Center
To continue a fitness routine while away from home, guests are able to utilize the hotel's fully-equipped fitness center with a range of state-of-the-art machines. Open 24 hours daily, the fitness center offers luxury amenities, shower spaces, and individual lockers.
Library
For a space boasting pure seclusion, guests can unwind in the hotel's Library, featuring a comfortable place to relax, read, and refresh.
Outdoor Pool
Located amid picturesque scenery, the refreshing hotel pool is positioned in a sunny courtyard, surrounded by palm trees.