Rosas & Xocolate Boutique Hotel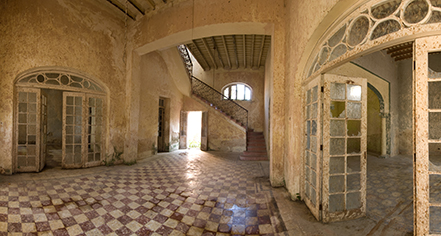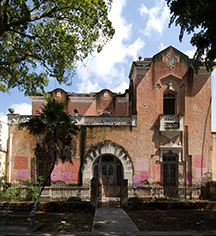 History
Rosas & Xocolate Boutique Hotel contains a history that reflects a sensitivity towards the past and showcases its seamless integration with the future. Originally uninhabited mansions, left dormant for over 30 years, the historic hotel's original structure was converted by the talented team at Reyes Rios / Larrain architectural firm with the guidance of architect Salvador Reyes Rios and designer Josefina Larrain. Alongside the vision of owner, Carol Kolozs Fischer, the team worked to maintain the original essence of an authentic Henequen hacienda, enhanced with the existing Colonial architecture.
The beauty of Rosas & Xocolate Boutique Hotel can be found in every detail, highlighted by diligent perseverance and the innovation of its designs. New tiles were crafted to resemble intricate carpet aesthetics, while antiques were completely restored to contribute to the historic ambiance of the property. Water gardens were established in order to exude the sentiments of complete tranquility. During the hotel's reconstruction, the technique of Chukum was employed. Frequently utilized by the ancient Mayans, Chukum occurs when tree bark is boiled until it is in a prime condition, which allows the bark to produce dye that is then mixed with white cement. This concoction is then utilized to treat each wall, giving it a matchless effect that exudes the design facets of Mayan culture.
In combining storied artifacts with a unique artistic vision, Rosas & Xocolate Boutique Hotel invites visitors to enjoy its historic past coupled with its glorious future. Prizing art, fashion, and architecture, the historic Yucatan hotel is a spectacular oasis for those who seek it during their time in Merida.
Rosas & Xocolate Boutique Hotel, a member of Historic Hotels Worldwide since 2015, dates back to 1909.