Rosas & Xocolate Boutique Hotel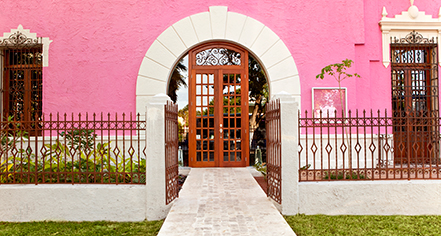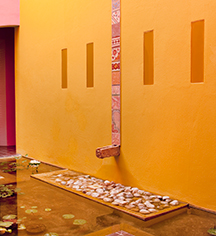 Local Attractions
Merida is a vibrant city in Mexico's Yucatan Peninsula boasting the finest of sightseeing opportunities, with an array of attractions located just a short distance from Rosas & Xocolate Boutique Hotel. Showcasing cultural traditions amid historical ruins, Merida offers visitors a diverse selection of activities to suit their preferences during their journey.
Nearby attractions in Merida, Mexico
Hacienda Sotuta de Peon - Located in nearby Tecoh, Sotuta de Peon epitomizes the tradition of a fully operational hacienda. Travelers can immerse themselves in true Yucutan culture during their guided tour.
Lucas de Galvez Market - Merida's main public market offers fresh goods and abounding shops, available for guests to peruse and experience a facet of the community.
Grutas de Calcehtok - Known as the most expansive cave system within the Yucatan, Grutas de Calcehtok features guided tours of the vast archaeological site.
Paseo de Montejo - Just moments from the hotel, Paseo de Montejo is the city's main boulevard, spanning a vast distance and filled with shops, dining, and nightlife.
Mayapan Mayan Ruins - Mayapan boasts the final records of Mayan civilization prior to the arrival of the Spanish, offering travelers a wealth of knowledge and intriguing sights.
Nunnery Quadrangle - Located at Uxmal, the Nunnery Quadrangle features four separate archaeological sites. Though the purpose is unknown, it was thought to have been a palace or residence during ancient times.
Dzibilchaltun Ruins - Just 10 miles north of Merida, the Dzibilchaltun Ruins feature a notable temple, cenote, and 16th century church.
Merida Cathedral - One of the oldest cathedrals in the Yucatan, Merida Cathedral welcomes numerous visitors each year to delight in its splendor.