Rosewood London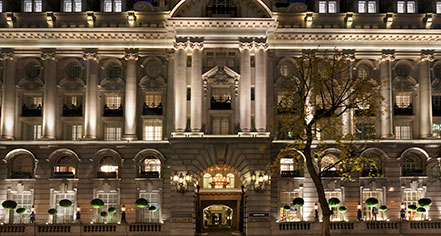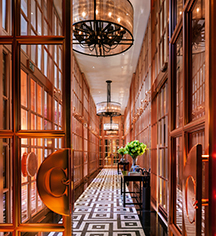 History
Rosewood London has remained a magnificent haven for its visitors throughout history: With a vintage design, charming ambiance, and elements of architectural splendor, guests can delight in a journey to a bygone era while enjoying modern amenities and services.
With construction begininng in 1912, Rosewood London swiftly became one of the most prominent structures in London's downtown district, containing an address on magnificent High Holborn, one of the city's most historically-prized avenues. Designed in Edwardian and Belle Epoque styles by H. Percy Monckton, the first phase of the building's design was completed in 1914, with the finishing stages occurring over the next 50 years. Throughout this time span, the building remained as headquarters for the Pearl Assurance Company.
Under the supervision of English Heritage, the Pearl Assurance Company building was soon after transformed into one of London's most prized luxury hotels, Rosewood London. Keeping many aspects of the building in tact, the principal facades, East and West Banking Hall interiors, and the Grand Staircase were left to exude a historical identity while the interior spaces were beautified to become luxurious accommodations with traditional charm for its opening in 2003.
Rosewood London's detailed restoration plans were as identical to the original structure as possible, with minor renovations occurring over time as new details were gathered about the building's impressive past. Its guests can embark on a journey to the 20th century and gaze at the expansive central carriageway entrance leading into a sprawling courtyard, or marvel at the array of marble distinctions and Cuban mahogany that adorn the interior and surround the hotel's seven story staircase, designed with a Renaissance influence.
To this day, the legacy of the Pearl Assurance Company has not been forgotten. Time has moved forward, yet the identity of the building has not remained stagnant. Three of Rosewood London's boardrooms were named in honor of Pearl Assurance Company chairman, and the building's facades and décor retain an essence of its original design. While converting the structure into a grand hotel, the architectural legacy of the building was not an afterthought: In fact, the historical design allows the property to blend seamlessly into London's classic cityscape, the bustling High Holborn street spanning out ahead, with endless possibilities for exploration just steps away.

Rosewood London, a member of Historic Hotels Worldwide since 2015, dates back to 1914.