San Clemente Palace Kempinski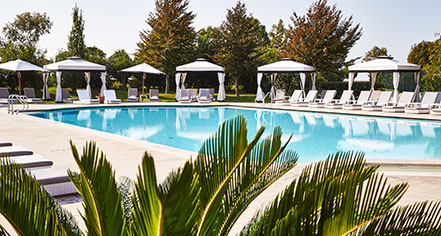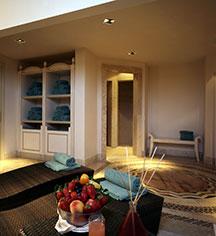 Spa
Because no two bodies are alike, customized therapies tend to the individual needs of each guest to promote vitality that radiates from the inside out. Allow San Clemente Palace Kempinski to guide you through all words of wellness.
Indulge in pure relaxation and let your senses come alive, pampering your body with one of our massages: relaxing, Swedish, and deep tissue. Teas and coffee made with Venetian herbs and spices are complimentary and can be enjoyed either prior to or following a massage.
The Herb Massage Therapy service is a new approach to healing: an intimate and authentic journey based on the restorative powers of herb plants and the sensuous scents of Venice. San Clemente Palace Kempinski offers a variety of massages combining essential oil; guests can choose a blend of oils of lavender, rosemary, and sage to create the ultimate sensorial experience for a unique and totally indulgent massage therapy. Selection of essential oils:
Lavender: acts as a natural relaxant and is used to soothe muscles. It is also miraculous in the cure of migraines caused by stress and tension.
Rosemary: stimulates and fortifies the organism and it is recommended in case of anxiety, depression, migraines, or sciatica.
Sage: is a plant used since antiquity for its healing powers as suggested by its Latin name "salvus" which means "healthy". It is an effective antioxidant and anti-inflammatory.