Sofitel Legend Old Cataract Aswan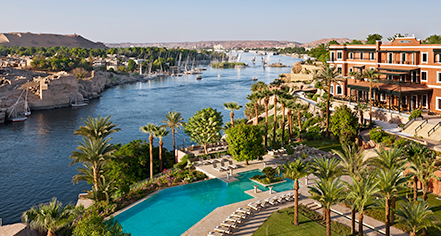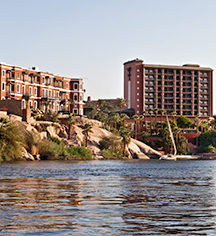 Weddings
Allow Sofitel Legend Old Cataract Aswan to orchestrate an unforgettable event, a legendary wedding. Arguably the world's most renown Palace, the hotel offers a luxury beyond compare. Begin your journey together in the city of romance for a future of cherished memories.
Located in the heart of Aswan, the entire Palace is at your service. Even the smallest details are carefully selected to whisk you and your guests away in delight transforming your every wish in to a reality. At the Sofitel Legend Old Cataract, let your fairy-tale come true.
As soon as you enter the palace, your fairytale begins. The Bride's dreamlike empire awaits her and her royal invitees, ladies-in-waiting carry out her every wish, the princesses wedding gown meticously prepared by her own private majordom and master chefs prepare a celebratory feast fit for a Queen, all of this just for her...
Sofitel Legend Old Cataract Aswan will make the most important event of your life truly unforgettable. An awe-inspiring cocktail reception on the Terrace, a sumptuous wedding menu fit for a feast for Kings and Queens, a royal garden, a Nubian zaffa, a Cleopatra bath in the spa, a felucca sailing in the sun forever – Sofitel Legend Old Cataract Aswan takes you to another dimension, a dimension beyond the highest stars.
For two days and two nights everything within the magnificent Palace walls are exclusively yours. This is where your personal wishes are given wings - fulfilled with dedicated attention to detail by those who strive to make your dreams come true. Once the bells chime to summon the princess – some will meet their prince under the hand-painted ceilings, others will whisper their "I do's" under the graceful trees in the enchanting royal garden. Wherever they meet, the Palace will cast a spell upon all that behold them forever.