Sofitel Legend People's Grand Hotel Xian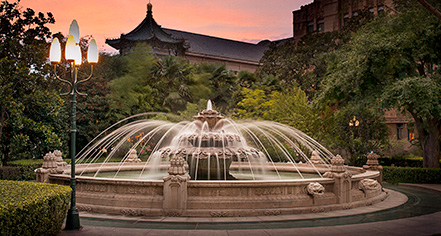 History
The Sofitel Legend People's Grand Hotel Xian is located in the ancient city of Xian, which was China's capital throughout 13 dynasties. In fact, the land on which the hotel stands on was once the site of an Imperial Palace. In 1951, this land was designated for the State Guesthouse of Xian, and the hotel opened in 1953. As the only licensed State Guesthouse in Xian, the hotel was used solely by the government to house visiting foreign dignitaries, heads of state, celebrities, and other respected guests during their time in the area. Famous visitors to the hotel, such as Chinese Marshal Chen Yi, Henry Kissinger, and French President François Mitterrand are catalogued in the original guestbook that is on display at the hotel's private museum. Over the past 70 years, the hotel has come to be recognized as one of the city's most important landmarks.
Designed by Chief Architect of the Northwest Institute of Architectural Design, Hong Qing, the hotel's iconic building was influenced by French, Sino-Russian, and Art Deco architecture styles. The hotel's design features a number of French details, including fleur-de-lis motifs throughout the property, as well as the Art Deco characteristics of spacious rooms, lofty ceilings, and extravagant moldings and reliefs. While creating the hotel, Qing desired to accentuate the grounds of the former Imperial Palace. Continuing this tradition today, the hotel features 40,000 square meters of lush gardens with over 10,000 trees and plants and 4,000 birds amid Xian's urban metropolis. Among the thousands of plants are 12 olive trees that were grown from seeds presented to the first Premier Zhou Enlai during an official government visit to Albania.
In 2011, the hotel was acquired by AccorHotels and underwent major renovations for 28 months. Upon its re-opening in 2014, the hotel was restored to its luxury status and is the only Sofitel Legend hotel in China. When visiting the hotel, guests will see that it is still the top choice of international dignitaries and celebrities when traveling to Xian. Recently, the Delegation of Germany stayed at the hotel while on official business in China. The hotel has also been awarded the Best Room Design of 2018 from China Condé Nast Traveler.
Sofitel Legend People's Grand Hotel Xian, a member of Historic Hotels Worldwide since 2018, dates back to 1953.