Sofitel Legend People's Grand Hotel Xian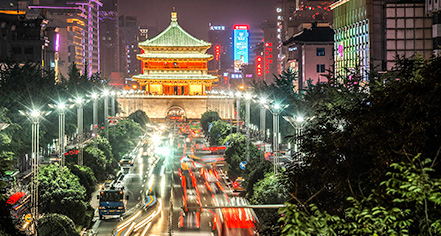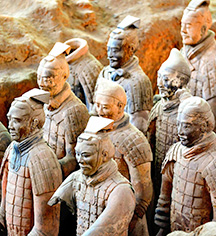 Local Attractions
Guests of the Sofitel Legend People's Grand Hotel Xian have much to explore in the city of Xian, one of the oldest cities in China and the ancient seat of power for 13 dynasties. Cultural travelers will find a lot to pique their interest, from the old walls that surround the city, which are the largest and most complete of their kind, to the Muslim Quarter, which is a great way to experience the culture and heritage of the Hui people.
Xian City Wall
Visit a potential future UNESCO World Heritage Site that protects the ancient capital of China, the Xian City Wall. Originally constructed in the early Ming Dynasty (1368-1644), the Xian City wall is not only the most complete city wall that has survived in China, enclosing an area of 14 square kilometers, but also one of the largest and most complete ancient military defensive works in the world.
Muslim Quarter
Walk westward from the Xian city center, tourists will see the historical home of the Xian Muslim people. With ten mosques of different size and tens of thousands of Hui people, this area attracts cultural travelers with its famous street snacks, the Great Mosque, and one of the three biggest Old City God's Temples of China.
Great Mosque
Located near the Drum Tower, the Xian Great Mosque is the oldest and most renowned mosque in China. Built in 742 and renovated in during the Ming Dynasty, it is currently a popular place of worship of Chinese Muslims, mainly the Hui people. Visitors to the Mosque will enjoy exploring its five courtyards.
Terracotta Army
Located just 45 minutes from the Sofitel Legend People's Grand Hotel Xian, Emperor Qing's Terracotta Army is one of the most popular tourist attractions in China. The buried Terracotta Army was discovered in 1974 and is believed to date back to 210-209 B.C.E. These warriors were created to protect Emperor Qin Shi Huang in his afterlife.