Sofitel Legend The Grand Amsterdam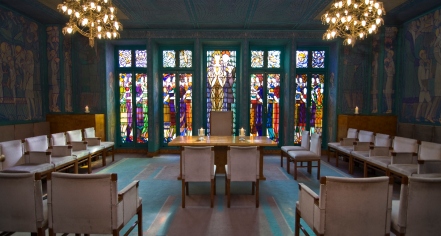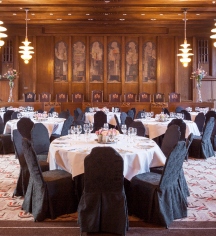 Weddings
Sofitel Legend The Grand Amsterdam is the ideal location for an intimate wedding. Nestled in the heart of Amsterdam, the hotel gives prospective couples the perfect retreat to host their loved ones. The beautifully-constructed historic venues at The Grand cast a romantic atmosphere that is sure to make any wedding ceremony unforgettable.
Marriage Chamber
The Marriage Chamber is located on the first floor of the of The Grand. Completed by artist Chris LeBeau in 1926, the Marriage Chamber offers couples a premiere setting for their ceremonies. With historical paintings placed upon the walls that chronicle the story of love, the Marriage Chamber provides an elegant backdrop for a romantic wedding.
Council Chamber
Originally built in 1924 as the headquarters for Amsterdam's city council, the Council Chamber is a desirable destination for any wedding. Many weddings have taken place in the Council Chamber, including the royal wedding of Queen Beatrix in 1966. The Council Chamber is notable for all the paintings, engravings, and carvings that adorn the wooden panels in the room.