Sofitel Paris Arc de Triomphe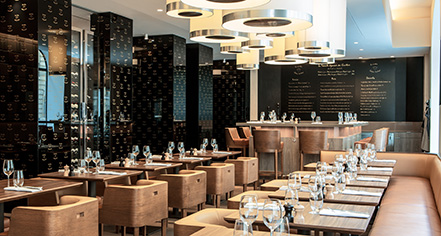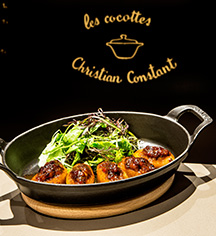 Dining
The Sofitel Paris Arc de Triomphe offers guests a world-class culinary experience. Its exceptional bistro-style restaurant, Les Cocottes Arc de Triomphe, serves authentic French cuisine, mostly in traditional cast-iron pots or "cocottes."

Les Cocottes Arc de Triomphe
Led by Chef Christian Constant, the team at Les Cocottes crafts every dish with local ingredients. The restaurant's spacious, vibrant dining room will leave guests feeling exhilarated. The restaurant is open from 12:00 p.m. to 11:00 p.m.

Le Bar
Those interested in experiencing a nightcap after dinner can try a cocktail at Le Bar. This establishment features an extensive menu of fine wines and savory cocktails, as well as a scrumptious variety of light snacks. The bar is open from 8:00 a.m. until 1:00 a.m.