Sofitel Paris Arc de Triomphe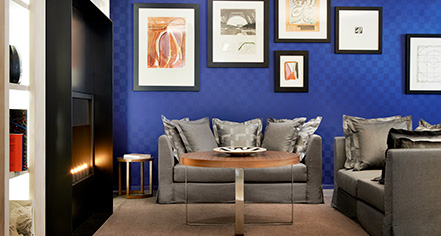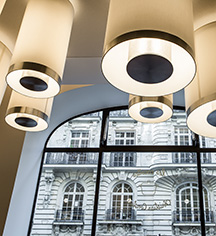 History
The Sofitel Paris Arc de Triomphe dates back to a time when the City of Lights was still inspired by the legacy of the French civil administrator, Georges-Eugène Haussmann. Under the command of Emperor Napoleon III, Haussmann had redesigned the city's ancient medieval character to represent a more modern society. As such, Haussmann was largely responsible for giving Paris its current appearance! He did so by constructing new buildings that bore an architectural aesthetic, which he considered to be culturally innovative. These fabulous structures featured such stunning traits like beautiful cut-stone facades, continuous balconies, and mansard roofing.
The city's populace fell in love with Haussmann's brand of architecture. It was so cherished that many Parisians continued to use his designs in the decades following his death during the early 1890s. Among that number were a group of local hoteliers who ran a company called the, "Hôtellerie Parisienne." They endeavored to construct a hotel that would attract countless visitors to its doorstep. Completed in 1907, their new building—the Hotel Windsor—was as a fantastic example of Haussmann-era architecture.
The Hotel Windsor functioned as a single entity until the 1920s, when its ownership merged the business with the neighboring Hotel Reynolds. Renamed as the "Hotel Windsor Reynolds," the location developed an incredibly strong reputation for its splendor throughout the entire city. The hotel succeeded in maintaining this prestige for many years thereafter, even as it exchanged hands on multiple occasions. By the end of the century, the Hotel Windsor Reynolds had become an immensely popular holiday destination.
In 1991, AccorHotels acquired the building from the Wagons Lit Company, who had been operating it as the "Pullman Windsor." Accor quickly moved the business into its burgeoning Sofitel brand, relaunching it under the name "Sofitel Paris Arc de Triomphe." In an effort to preserve its marvelous, Haussmann-style architecture, Sofitel initiated a significant restoration of the site in 2011. Concluding some several years later, the renovations have ensured that the Sofitel Paris Arc de Triomphe will continue to act as an impressive living monument for the City of Paris.

Sofitel Paris Arc de Triomphe, a member of Historic Hotels Worldwide since 2018, dates back to 1907.