Sofitel Paris Arc de Triomphe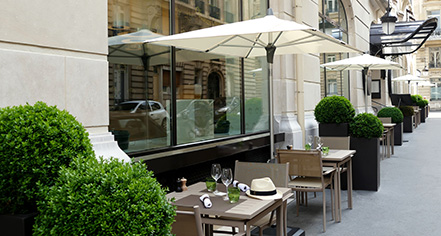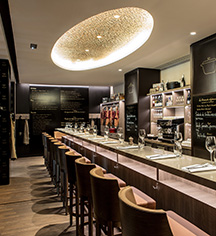 Local Attractions
Nestled within Paris's charming 8th arrondissement, the Sofitel Paris Arc de Triomphe is surrounded by a near endless array of incredible cultural institutions. The city's magnificent UNESCO World Heritage Site is located nearby along the banks of the Seine River, granting for guests a wonderful opportunity to witness the best of Parisian culture. An abundance of iconic French landmarks, like the Arc de Triomphe and the Eiffel Tower, are just a short walk away from the hotel. And many of the fabulous art galleries, museums, and boutique shops that have defined the city over the years proliferate throughout the neighborhood, too! Come experience this majesty by staying at the Sofitel Paris Arc de Triomphe! Visit some of Paris's most noteworthy cultural attractions.

Arc de Triomphe
Inspired by the Arch of Titus, the Arc de Triomphe was inaugurated in 1836 to commemorate the French soldiers who died during the French Revolution and the Napoleonic Wars. The structure is now among the most iconic symbols in all of France.
Champs-Élysées
One of the many landmarks located inside Paris's UNESCO World Heritage, the Champs-Élysées is the main thoroughfare through the 8th arrondissement. Passing by the Arc de Triomphe, this historic avenue is home to some of the best shopping in Europe.
Salle Pleyel
Down the road from the Sofitel Paris Arc de Triomphe is a splendid concert hall known as the Salle Pleyel. Opened in 1927, the Salle Pleyel has hosted numerous musical performances directed by the likes of Igor Stravinsky and Maurice Ravel.
Parc Monceau
The Parc Monceau is a lush, verdant public garden in city's 8th arrondissement. Founded during the 17th century, this fantastic park hides many astonishing surprises, including a beautiful Renaissance archway that once belonged to the Paris City Hall. Additional cultural attractions border the Parc Monceau, as well, such as the Musée Cernushci (Museum of Asian Arts).
Avenue Montaigne
While the origins of Avenue Montaigne date to the sixteenth century, it has been highly-respected shopping district since the 1980s. Dozens of distinguished storefronts operate in the neighborhood, like Dior, Chanel, and Ralph Lauren.
Eiffel Tower
The Eiffel Tower was the masterpiece of Gustave Eiffel, a famous French engineer from the 19th century. Eiffel constructed the edifice in 1889 to serve as the centerpiece for that year's World's Fair. Originally considered to be very controversial among the city's populace, the Eiffel Tower today is France's most famous monument.
Fondation Louis-Vuitton
Completed in 2006, the Fondation Louis-Vuitton is a spectacular art museum and cultural center that neighbors the hotel. Guests will discover the artwork of many esteemed international artists inside, including Jean-Michel Basquiat and Jeff Koons.