Sofitel Paris Baltimore Tour Eiffel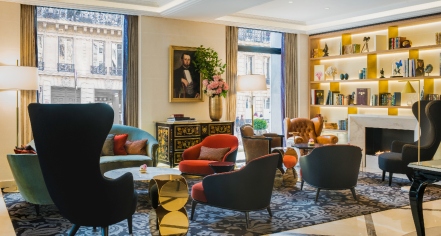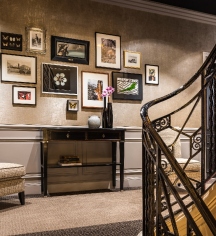 History
Architect Paul Lorin first built the structure that would become the Sofitel Paris Baltimore Tour Eiffel in 1892. The ambitious Frenchman intended for its original use to be that of a luxurious private residence. He even enrolled the help of the illustrious Gustave Eiffel, the mastermind behind the nearby Eiffel Tower. Eiffel designed the building's beautiful iron balustrade on its interior staircase, which still exists today. Within a matter of months, the structure became well-known throughout the City of Paris for its astounding Haussmannian façade.
By the 1920s, however, Lorin's urban palace had been transformed into a magnificent hotel. Among its first guests was Lord Baltimore, who frequented the location for its close proximity to such inspiring cultural landmarks as the Arc de Triomphe and the Place de Trocadéro. But other famous visitors would stay at the location, as well, including the awe-inspiring Marlene Dietrich. As such, the business rapidly grew a reputation as one of Paris's foremost holiday destinations.
AccorHotels owns this fabulous historic location, operating it through its prestigious Sofitel brand. In 2017, Sofitel began an extensively thorough renovation of the building that refurbished every single one of the its accommodations, facilities, and public spaces. When the project concluded some 8 months later, the hotel featured an incredible assortment of cutting-edge amenities, including an interactive information kiosk named TOM. Both AccorHotels and Sofitel are honored to have the Sofitel Paris Baltimore Tour Eiffel act as one of their leading hotels in the tremendous City of Lights.
Sofitel Paris Baltimore Tour Eiffel, a member of Historic Hotels Worldwide since 2018, dates back to 1892.