Sopwell House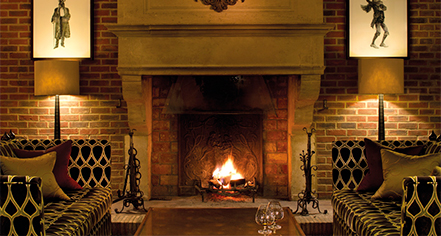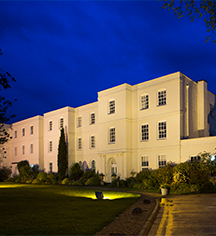 History
The New Barnes house was originally a one-story, Tudor structure with the earliest recorded deed being in 1603. It sits right outside of the city of St. Albans while maintaining a view of the St. Albans Cathedral.
Duchess Alice/Alicia took up residence at New Barnes in 1665 during the great plague and fire of London. The name "New Barnes" is still used colloquially along with a nearby bridge with the same name.
In 1670, Sir Harbottle Grimston, Earl of Verulam, purchased the house. The Sopwell Nunnery is a famous building that was constructed nearby annd is believed to be the place Anne Boelyn took refuge after she returned to France after her secret marriage to King Henry VIII.
In the early 18th century, a Master Mason known as Edward Strong, who was known for working on St. Paul's Catherdral, leased the house and it is assumed he further developed the house while he was in charge.
In 1901, the house was passed off to Prince Louis of Battenerg, Admiral of the Fleet, who leased it as his family's country home. He later became known as Lord Mountbatten of Burma and the last Governor of India. Alice married Prince Andrew of Greece and gave birth to Prince Phillip of Duke of Edinburgh. It is rumored that Prince Andrew proposed to Alice in the gardens of Sopwell House.
At the end of the second World War, the Sopwell House was part of the Verulam Estate and became a home for the aged before it converted to a hotel in 1969. The present owner, Abraham Bejerano purchased the property in 1986 and carefully developed and updated the hotel to retain the character and charm of the original 1603 Georgian house.

Sopwell House, a member of Historic Hotels Worldwide since 2015, dates back to 1603.