Sopwell House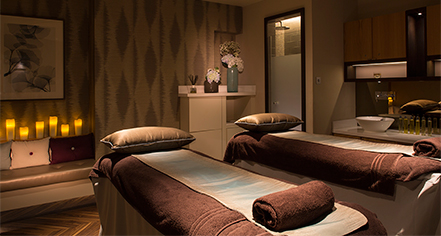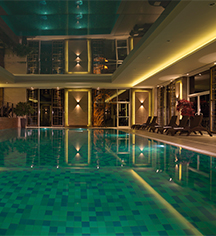 Spa
Nestled safely in the English countryside of Hertfordshire, at a comfortable distance from the hustle and bustle of London, Sopwell House offers a tranquil space for guests to find moments of serenity in the full-service spa. It is an ideal location for a group retreat or for a solo adventure in resting and refreshing the senses.
Designed by Sparcstudio, the spa and pool area have been thoroughly refurbished with a 14.5 metre swimming pool, children's pool, Jacuzzi, starlit steam room, glass fronted sauna, and a curved mosaic-lined experience showers with a luxurious heated mosaic seat.
Guests are granted access to spa facilities from 3:00 p.m. on the day of arrival until 11:00 a.m. on the day of departure.