Sopwell House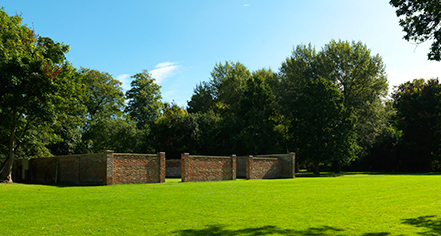 Weddings
Everything except the actual wedding bells are included in a celebration or ceremony at Sopwell House. With its spectacular Georgian style country house set against well-kept gardens and manicured grounds in the idyllic English countryside of Hertfordshire, Sopwell House offers some picturesque locations on-site for an unforgettable wedding celebration.
Sopwell House offers its guests free parking, 19 versatile event spaces, two restaurants, two bars, a luxurious spa, and 128 guestrooms and suites for the comfort and leisure of the wedding party and its guests.
Special events aren't limited to weddings, but Bar and Bat Mitzvahs, birthday parties, wedding anniversaries, and funeral receptions. The event venues at Sopwell House caters to small, intimate gatherings to large events of up to 300 guests in the St. Alban suite.