Sundvolden Hotel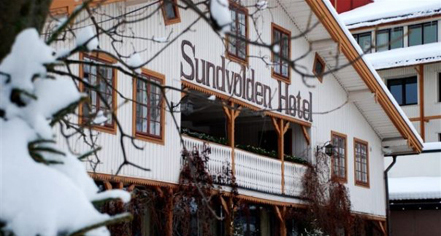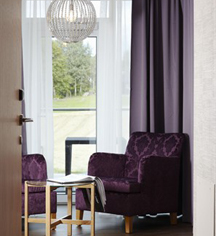 Local Attractions
The main attractions of the eastern part of Norway are easily accessible from Sundvolden Hotel. Oslo – The royal Blaafarveværk in Modum – Hadeland Glassworks and many more are within reach. Plenty of traditional of farms, churches and small museums surrounding the area offering a cultural and heritage rich experience.
King's View
Located five kilometers away, at the top of Krokskogen is King's View offering a soaring panorama of the area. This two kilometer trail is brisk and energizing.
Golf
Near the hotel, golf enthusiasts can enjoy shooting a few holes at the internationally renowed Tyrifjord Golf Club.
Hadeland Glassworks
A visit to Norway is never complete without a stop at the charming Hadeland Glassworks. Hadeland Glassworks is a heaven for shoppers and travelers with a taste for modern glassware crafted in traditional style using exactly the same methods as 239 years ago. Hadeland Glassworks' crystalline traditions within handcraft are steeped in history, art and culture. For more than 239 years, glass artisans and designers have perfected and evolved glass artistry making it a unique facet of Norwegian cultural history. They have made Hadeland Glassworks into one of Norway's most popular and widely-visited tourist attractions.Beautifully situated on the edge of Randsfjorden at Jevnaker, just 25 minutes drive north from Sundvolden Hotel.