The Bellevue Hotel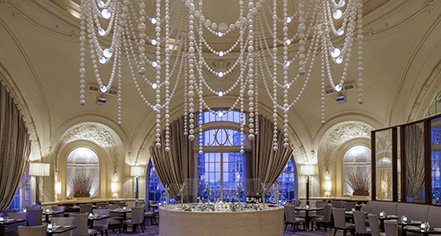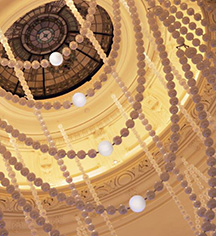 Weddings
The Perfect Wedding in Philadelphia
Turn wedding dreams into reality in the heart of Philadelphia, Pennsylvania, at The Bellevue Hotel and enjoy a host of benefits. Imagine greeting family and friends at the base of the Grand Staircase before making an entrance into the elegant Grand Ballroom or lush Rose Garden. Whether dreaming of an intimate gathering for 25 special guests or a lavish affair for 500, this once in a lifetime occasion is in expert hands with the experienced wedding planning team and their unparalleled attention to detail. Seasonal and regionally inspired treats await wedding guests at the reception. The culinary team will personalize the wedding menu with items dear to the couple, family, and friends.
Each wedding event includes:
A professional wedding specialist to work with the bride and groom throughout the planning process, from the initial ideas to the final moments of the wedding day.
A tempting array of food and beverage, customized to fit the couple's taste and cultural preferences.
The hotel can host from intimate to grand venues throughout the hotel, ideal for ceremonies, receptions, bridal showers, and post-nuptial brunches.
Special room rates for out-of-town guests, to make planning the event even easier.