The Bentley London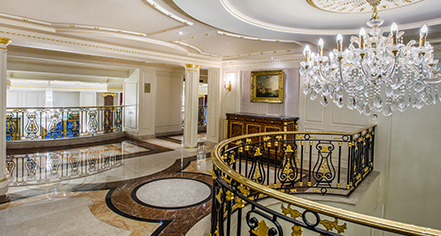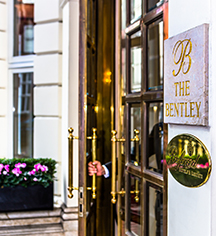 History
South Kensington was largely an agricultural area supplying London with fruit and vegetables until the mid-19th century. In 1851, Prince Albert organized the Great Exhibition in a specially made glass building called The Crystal Palace, or "The Great Shalimar," in Hyde Park. It was the first in a series of World's Fair exhibitions of culture and industry that became popular in the 19th century. Notable attendees included Charles Darwin, Samuel Colt, members of the Orléanist Royal Family and writers Charlotte Brontë, Charles Dickens, Lewis Carroll, George Eliot, and Alfred Tennyson.
Profits from the exhibition enabled the commissioners to purchase an 87 acre (352,000 sq m) area around what is now Exhibition Road to create educational and cultural sites dedicated to the arts and sciences. This resulted in the foundation of many nationally significant institutions, including the Victoria and Albert Museum (1852), the Science Museum (1857), Royal Albert Hall (1871), and the Natural History Museum (1881). The arrival of the London Underground at Gloucester Road and South Kensington in 1868 linked the area directly to the main railway and thus to Westminster, the West End, and the City of London.
In 1880, the opulent boutique hotel, the Bentley London opened on Harrington Gardens; just a 3-minute walk from Gloucester Road station, 9 minutes from the Natural History Museum, and less than 1 mile from the Earls Court Exhibition Centre. Harrington and Collingham Gardens hold a special place in the history of this London landmark. These two small developments represent the extreme point of late-Victorian architectural individualism. Most of the houses in Harrington and Collingham Gardens were built between 1880 and 1888, and designed by Ernest George and Harold Peto. The firm created a rich and novel domestic architecture by grafting motifs from the old urban dwellings of northern Europe upon the stock of the plainer Queen Anne style. No bolder or better-preserved examples of this short-lived style remain than these handsome and picturesque houses.
The Bentley London lavishly incorporates 600 tons of marble imported from Turkey, Italy, and northern Africa, with intricate mosaic designs throughout the hotel. It was constructed behind the façade of three adjacent Georgian townhouses. The hotel is classically decorated with silk covered walls, antiques, and paintings to complement the marble structures and crystal chandeliers. Guests can experience the ultimate indulgence of traditional English Afternoon Tea, or opt for the even more luxurious Chocolate Afternoon Tea with Champagne.

The Bentley London, a member of Historic Hotels Worldwide since 2016, dates back to 1880.