The Broadmoor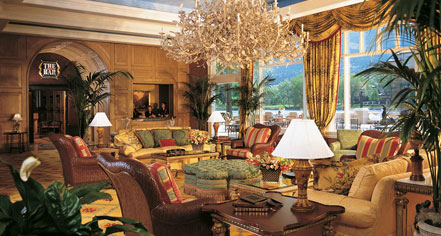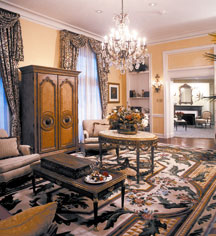 History
In 1880, tuberculosis patient Willie Wilcox came west, seeking his fortune and hoping to find a cure for his illness. He bought the land at the base of Cheyenne Mountain and established a small dairy farm, but his inexperience with animals became his undoing. Wilcox formed a partnership with Prussian Count named James Pourtales who had also come west to seek romance and fortune.
Pourtales had grand designs and decided the only way to make a truly decent profit was to create an upper-class suburb of Colorado Springs with numerous amenities. Thus was born The Broadmoor Land and Investment Company in 1890. To entice buyers, Pourtales built the Broadmoor Casino, followed soon after by a small hotel. Financial problems forced the Count into receivership and the hotel and casino were turned into a boarding house and day school for girls.
On May 9, 1916, Spencer Penrose, a Philadelphia entrepreneur who had made his fortune in mining, purchased the casino, hotel, and an adjoining 400 acres. His dream was to turn the Pikes Peak region into the most interesting, multi-faceted resort area that could be imagined. The New York firm of Warren and Wetmore designed the structure and construction began on May 20, 1917. Skilled artisans were brought from Europe to create The Broadmoor's elaborate moldings, embellishments and paintings. An 18-hole golf course was designed by master golf-course architect, Donald Ross.
The Broadmoor, a member of Historic Hotels Worldwide since 2013, dates back to 1918.