The Broadmoor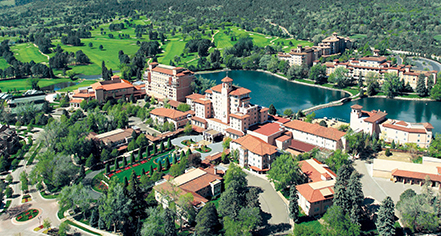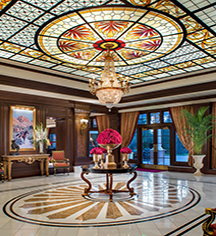 The Broadmoor Wilderness Experience
Discover the incomparable splendor of Colorado through the unique lens of The Broadmoor Wilderness Properties. Located just beyond the edges of the main campus, the Wilderness Experiences offer authentic Colorado adventures and one-of-a-kind glamping vacations seamlessly blended with The Broadmoor's signature luxury and hospitality. Whichever adventure you choose, the hotel promises an experience unlike anything you've ever encountered before.
Nestled among the lush beauty of Pike National Forest, the Ranch at Emerald Valley is an all-inclusive retreat where guests can hike scenic trails, fly fish in private lakes or explore the mountains on horseback before returning to 13 luxurious private cabins and on-site Broadmoor chefs ready to serve five-star meals. This isn't just glamping, this is The Broadmoor - so expect unsurpassed service and premium lodging that goes above and beyond in every respect.

Cloud Camp sits 3,000 feet above The Broadmoor, where 360-degree views provide a picture-perfect backdrop for guided nature walks and luxurious lodge living. This unique glamping site features 15 one and two bedroom cabins, a unique fire tower suite, and six accommodations within the lodge. Guests at Cloud Camp also enjoy an array of included activities, such as mule rides, disc golf, hiking, and cooking classes - making it an ideal destination for private getaways as well as groups, family reunions, and corporate retreats.
Hidden along a private five mile stretch of the Tarryall River, The Broadmoor Fly Fishing Camp offers guests unmatched fishing opportunities with professional guides in addition to an array of outdoor activities and wildlife watching. The hotel will provide all the rods, waders, and expertise you need - along with Broadmoor chefs and plenty of time for relaxation or scenic hikes.