The Campbell House Curio, A Collection by Hilton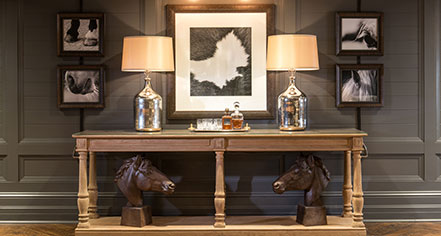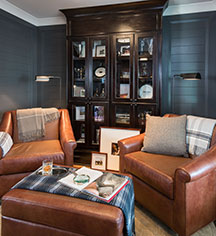 History
The history of this mid-century landmark in Lexington Kentucky is defined by the city it calls home. The Campbell House Curio, A Collection by Hilton, features an equestrian themed décor, honoring the world-famous Kentucky Derby, mixed with antebellum southern details.
1949: construction began on the two-story building
1951: it opened as the 99 guestroom "Motor Inn"
1972 – 1986: the hotel grew to 229 rooms with meeting space, a pool, and dining room, and transformed to a "glamorous destination"
1986: a fire broke out and the hotel closed its doors for a few long days to remodel and build another wing
2002 – 2006: joined the Crowne Plaza portfolio and Bogart's was a popular bar and lounge
2007: the hotel expands to 287 rooms with 500 person capacity banquets
2009: a wind storm hits the hotel, causing over $2 million in damages and takes three months to repair
2013: acquires new ownership with big plans
2015: joined the Curio brand, A Collection by Hilton

The Campbell House Curio, a member of Historic Hotels Worldwide since 2016, dates back to 1949.