The Condado Plaza Hilton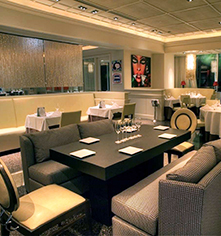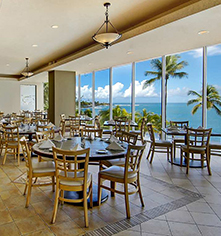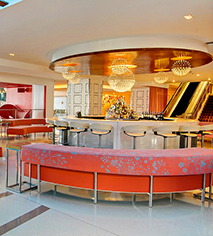 Dining
The Condado Plaza Hilton offers a variety of restaurants and bars, both refined and casual, to ensure memorable dining experiences to complete a San Juan vacation. From innovative selections of steak and seafood at Chef Wilo Benet's Pikayo and family-style Italian at Café Caribe to contemporary Asian cuisine at Eight Noodle Bar and specialty cocktails at the Eternal Lounge, this historic hotel has something for every palate.
Learn more about the Dining Experiences at The Condado Plaza Hilton
Pikayo - Led by notable Puerto Rican Chef Wilo Benet, the hotel's flagship restaurant showcases a fusion of exotic ingredients from international cuisine and traditional Puerto Rican flavors.
Aqua Bar and Grill - A casual, outdoor setting near the pool and beach serving snacks, lunch fare, and refreshing drinks, including cocktails.
Cafe Caribe - Family-style Italian with beautiful ocean views.
Eight Noodle Bar - Offering a variety of Asian cuisine, this late-night favorite is directly across from the casino.
Denny's - Open 24/7, this classic full-service family restaurant offers American food and every day value.
Eternal Lounge - A collection of three unique bars offering inventive cocktails, live DJs, and a dance floor.
Starbucks® - The leading retailer, roaster, and brand specialty coffee and tea shop offers a wide selection of hot and cold beverages, and an assortment of pastries and snacks.
Viaggi Grab-'N-Go - A convenient shop offering a wide variety of snacks, beverages, and other grab and go items.