The Jefferson Hotel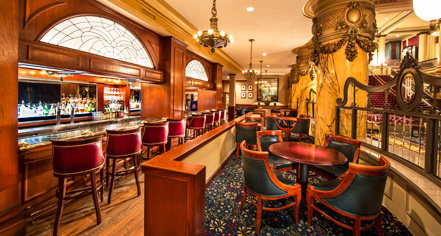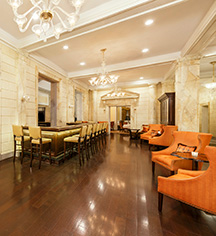 Dining
The Jefferson Hotel has three celebrated dining options: Lemaire, located in what was the hotel's ladies parlor, is named for Etienne Lemaire who served as Maitre d'Hotel to Thomas Jefferson from 1794 through the end of his presidency. The menu features extraordinary Virginia grown ingredients and the Southern influences of Richmond. The unique structure of the menu will allow guests to customize their experience during each visit, whether gathering with friends in the lounge for appetizers and cocktails or enjoying an evening out in the dining room.
TJ's is a Southern bistro providing a relaxed atmosphere with an eceltic menu featuring regional favorites and a robust offering of microbrews on tap.
Sunday brunch is served in the Rotunda Lobby with seating amongst the marble columns and around the Mezzanine. Each week, the chef chooses a new culinary theme to feature, giving guests one more reason to visit often. Afternoon tea is also served Friday through Sunday around the Jefferson statue in the lobby.