The K Club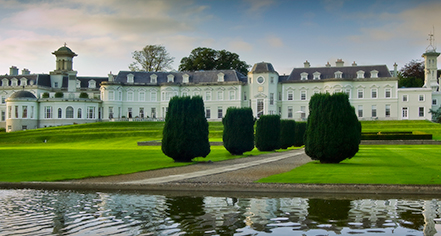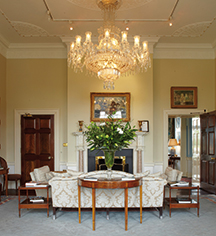 History
Today, The K Club is emblematic of the essence of magnificence. Within its walls, the resort property boasts a delightful story for its travelers and admirers alike, with a tale laden with tradition. Originally designated as Straffan House in 550 A.D., the residence structure was handed over to Maurice Fitzgerald from Strongbow following the Anglo-Norman invasion. The property deed stayed within the family, and was eventually held by King John of England, signer of the Magna Carta in 1215.
Following this major designation into the hands of royalty, Straffan House remained within the care of Ireland's most affluent families. From the Gaydon family, to Thomas Bewley, to Richard Talbot, the property saw a variety of interested suitors. In 1831, Straffan House was purchased by Hugh Barton, a wealthy purveyor who tended to an intricate network of vineyards in France, and was driven off of his plot of land during the Reign of Terror.
Barton constructed an additional structure next to Straffan House for his family, the which today along with Straffan House form The magnificent property of The K Club. This new structure was modeled off of a magnificent chateau within the French town of Louveciennes, coupled with an Italian-style tower, and attempted to establish an ambiance of tranquility for the family after their rough ordeal within their home country. After Hugh Barton passed away in 1854, Straffan House stayed within the family until 1949, and was passed between five additional owners until the year 1988.
Within this year, The Jefferson Smurfit Group saw great possibility within this timeless property. Following renovations, The K Club opened its doors as a distinct resort property, with 36 guestrooms and one masterful golf course, designed by the notable Arnold Palmer. Today, the resort offers a second golf course, 33 additional guestrooms, opulent suites, a clubhouse with meeting and event facilities, and a world-class spa. The property has remained within the Smurfit family, and is now independently owned since 2012 by Dr. Michael Smurfit. Today, The K Club retains a story of triumph amid struggle, and boasts a magnificent haven for its visiting travelers as they delight in the magnificent Irish countryside.
The K Club, a member of Historic Hotels Worldwide since 2015, dates back to 1832.