The K Club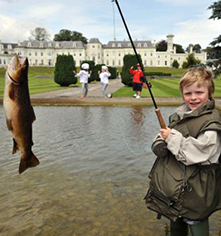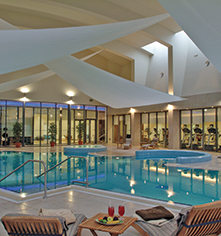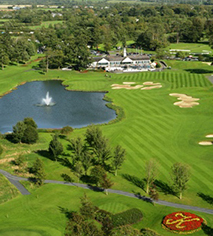 Local Attractions
During a stay in Ireland, the entire countryside is available to traverse. The vibrant history of each region, coupled with the warm hospitality of its citizens, make the country a well-loved destination for its visitors. The K Club, with a location in the quaint city of Straffan within Kildare, beckons to travelers for an absolutely unforgettable getaway. Just 30 minutes away from the capital city of Dublin, with numerous additional cities to explore, a stay at The K Club offers guests matchless opportunities for the adventure of a lifetime.
Explore the Attractions in the Irish Countryside
Kildare Towns (Naas, Newbridge, Clane, Maynooth, Athy, Celbridge) - Each quaint town offers picturesque scenery and kind hospitality of its residents.
Arthur's Way - A heritage trail, guests can meander the authentic path of Arthur Guinness, which leads them through a variety of Kildare's top destinations.
Kildare Town Walking Tour - Visitors can traverse Kildare with a walking tour, that guides them past St. Brigid's Cathedral, a Franciscan Abbey, and more.
Mondello Park - Just moments away from the hotel in Naas, guests have access to viewing races at Ireland's sole motor track.
The National Stud - At The National Stud, travelers can explore 958 lush acres of greenery featuring 288 horses.
Castletown House - The largest estate within the Irish countryside, guests can view Castletown House, originally built by Alessandro Galileo for William Connolly, speaker of the Irish House of Commons.
Temple Bar - Housing Dublin's most famous of bars and restaurants, guests can meander the neighborhood and enjoy the spirited atmosphere of Dublin's dining and nightlife scene.
Guinness Storehouse - Sharing the rich history of the Guinness beverage, visitors can explore the Storehouse and enjoy a perfectly poured pint at the panoramic observatory.
Grafton Street - Dublin's main shopping thoroughfare, guests can browse a variety of shops amid a historical, 18th-century ambiance.
National Museum of Ireland - Containing artifacts from as far back as 7,000 BC, travelers are whisked back in time with a visit to the National Museum of Ireland.
Dublin Castle - A meeting place for members of the Irish government, this historic Castle dates back to the 18th century.