The Landmark London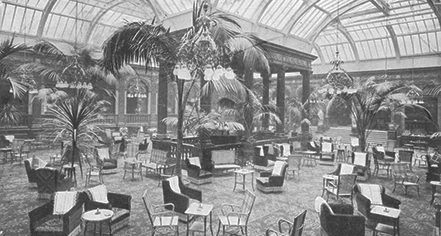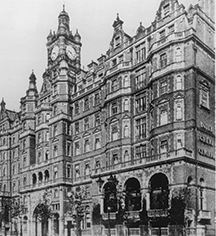 History Mystery
Which hotel was originally built as a railway hotel and then converted into a convalescent home and military offices during both World Wars?
If you guessed The Landmark London (1899) in London, England, you guessed correctly!

Sir Edward Watkins, "The Last King of the Railways," the chairman of several rail lines and wanted to combine the lines into the Great Central Railway, Marylebone Station, and a luxury hotel. The Great Central Railway opened for use in March of 1899 while the Great Central Hotel opened in June of that same year.

By the start of the First World War, the hotel had been requisitioned for use as a convalescent home for returning officers. By 1918, the hotel was back to its original business. During the Second World War, several British officials, fed up with false propaganda put forth by their enemies, organized the Army Film and Photographic Unit to capture the truth of fighting in the war. The Great Central Hotel served as the meeting place for the unit to interview, recruit, and billet soldiers while field training commenced nearby at Green Park and Pinewood Studios. After changing hands several times throughout its history, it was purchased in 1995 and renamed The Landmark London.