The Landmark London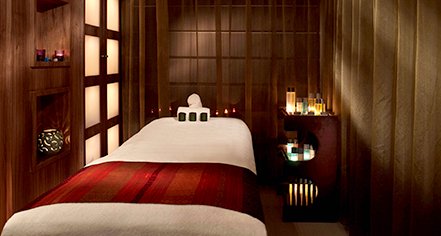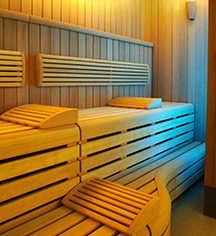 Spa
Feel your stress melt away and bask in the silent tranquility of The Landmark Spa & Health Club when you arrange a signature treatment or take advantage of the health club's facilities. From hair design to facials to body wraps, there's plenty of ways to relax at the spa. Guests can choose from a full range of exceptional treatments, including massages and body care therapies, which include full-body, neck and shoulder relief, hot stone, deep tissue, and reflexology. ESPA spa products are developed from sourcing ingredients of the finest plant extracts and oils, all of which are ethically sourced from around the world. Whilst the certified organic VOYA range offers hand-harvested seaweed in it's purest of forms, delighting and purifying the body.
Hours
Monday to Friday: 6:30 AM - 10:00 PM
Saturday to Sunday: 7:00 AM - 9:00 PM
Swimming Pool
The Landmark Spa and Health Club's 15-metre chlorine free, heated swimming pool is a rare find in the heart of the city. Guests can enjoy swimming in the pool after a hectic day of sight seeing or heavy meetings. Please be advised the swimming pool has restricted children's hours, visit About the Spa page for more information.
Children's hours for the swimming pool
Monday to Friday: 6:30 AM - 10:30 AM and 3:30 PM - 5:30 PM
Saturday to Sunday: 7:00 AM - 10:00 AM and 6:30 PM - 9:00 PM
Sanarium and Monsoon Showers
The Landmark Spa's Klafs sanarium is less intense compared to a sauna and much more pleasant. It is ideal for losing yourself amongst the sounds of nature whilst enjoying a complete heat experience. The sanarium uses aesthetic light and music elements together with a feeling of natural warmth to create a very special kind of relaxing environment. Outside the sanarium two essence-infused monsoon showers will complete an invigorating spa experience.
Steam Rooms
The Landmark Spa & Health Club boasts beautiful mosaic tiled steam rooms, providing a therapeutic element to the spa journey, allowing time to cleanse your skin and relax muscles and joints to stimulate circulation.
Relaxation Room
The exclusive relaxation room envelops spa guests in deep rejuvenation, fully-absorbing the healing energy of treatments. Stimulating senses using aromatherapy oils, soothing music, and mood lighting, relaxation rooms are decorated in soft tones allowing guests to escape into a deeper state of serenity.
Gymnasium
The Landmark Spa & Health Club's recently refurbished fitness center is fully-equipped with machines from Technogym - the leading supplier for the Olympic games and Star Trac. Guests will be delighted to know that apart from providing a complete workout, the cardio equipment are fully integrated with televisions to view over 65 television channels, listen to the various radio stations, as well as access the internet and games. The free weights section, including a multi-functional training unit and stretching area, will allow guests to have a total body workout.
The highly trained and dedicated staff can assist with expert, personalized advice to help guests achieve health, fitness, and vitality goals, as well as providing a range of wonderful relaxation and massage therapies. The qualified Personal Trainers are also available to help tailor a programme to suit the needs based around the goals, lifestyle, and current exercise regime of every guest.