The Phoenix Hotel Yogyakarta - MGallery by Sofitel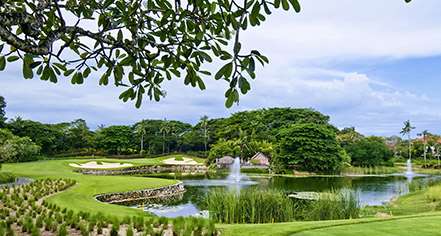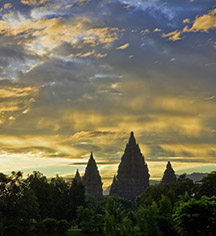 Local Attractions
Tucked away inside Java's sprawling, verdant jungles, Yogyakarta has a long and venerable past. Known by many different names over the years, the city is now among the most culturally significant destinations in all of Southeast Asia. Celebrated for its burgeoning industrial economy, educational contributions, and vibrant art scene, the metropolis attracts countless visitors every year. The city is also the administrative center for the Yogyakarta Special Region, a politically autonomous area that also serves as the home of Indonesia's only remaining monarchy—the Yogyakarta Sultanate. Several tremendous UNESCO World Heritage Sites lie just beyond the city's borders, as well, such as the Borobudur and Prambanan temple complexes. Come stay at the Phoenix Hotel Yogyakarta to experience this rich heritage first-hand!
Kraton Yogyakarta Hadiningrat
This majestic palace is the historical home of the Yogyakarta Sultanate, which has ruled over the city since 1755. A cultural focal point for the city, guests can tour the Kraton Yogyakarta Hadiningrat throughout the year. The palace holds many wonderful Javanese musical performances, and hosts two dedicated museums that chronicle the history of the monarchy.
Taman Sari Water Castle
The Taman Sari Water Castle is located at the southern end of the Kraton Yogyakarta Hadiningrat. Once the royal garden for the Sultan of Yogyakarta, the site now functions as a brilliant historical landmark that is now accessible to the public. Inside, guests will encounter a number of unique structures, including a large artificial lake, a distinctive bathing complex, and a series of beautiful, ancient pavilions.
Ullen Sentalu Museum
For the last three decades, the Ullen Sentalu Museum has displayed countless artifacts and artwork that encapsulate the culture of Java. This amazing museum even features numerous exhibitions pertaining to the island's historic royal families who once ruled Java during the island's antiquity.
Jalan Malioboro
Running through the heart of Yogyakarta, the Jalan Malioboro is a major shopping center replete with boutique shops, restaurants, and art galleries. Teeming with life at all hours of the day, a trip to this thoroughfare is a must for any traveler visiting the city.
Prambanan
Located some 11 miles to the north of Yogyakarta, the Prambanan is one of Java's cherished UNESCO World Heritage Sites. Constructed during the 9th century, the compound is the largest Hindu temple complex in Indonesia. Today, the Prambanan is celebrated for its intricate architecture, and is among the most iconic landmarks for the island nation.
Borobudur
Another UNESCO World Heritage Sites within close proximity to Yogyakarta is Borobudur. Developed at the same time as the Prambanan, the Borobudur compound is the largest Buddhist temple complex in the world. Borobudur is still highly regarded among Buddhists today, as the structure remains the site for massive, international pilgrimages.