The Westin Portland Harborview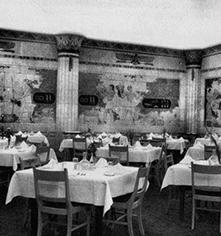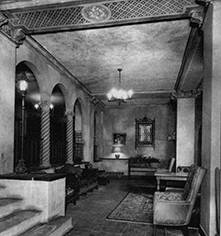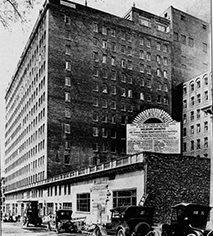 History
Envisioned by Henry P. Rines and designed by local architect Herbert Rhodes, The Eastland celebrated its grand opening on June 15, 1927 to great fanfare. Boasting 369 guestrooms, the hotel was the largest in New England at the time and soon became a local landmark.
For over 130 years, Henry Rines and his family helped guide Portland to notoriety, making contributions to retail, charity, law, and broadcasting. The Rines Brothers store marked Maine's first department store and redefined the retail district at the onset of the 20th century. Their family-owned radio and television stations formed the Maine Broadcasting System media conglomerate.
The hotel played host to many celebrities, local and otherwise, including Charles Lindbergh after his nonstop flight across the Atlantic Ocean. In 1946, it gained notoriety when it refused to allow former first lady Eleanor Roosevelt to stay with her dog for the night. The main ballroom soon became a local favorite for society weddings and functions.
In 1960, the hotel changed hands and was purchased by the Dunfey family. They added the North Tower and renamed the property to The Eastland Park Motor Hotel.
Over 50 years later, RockBridge Capital and New Castle Hotel & Resorts acquired the historic hotel and named it The Westin Portland Harborview.
The Westin Portland Harborview, a member of Historic Hotels Worldwide since 2016, dates back to 1927.