The Westin Portland Harborview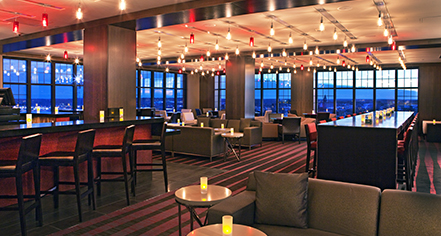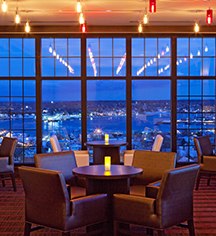 Top of the East
Since The Eastland opened in 1927, the top floor has been a place to escape and relax. First a solarium with rocking chairs and sunlight, the Top of the East has been Portland's most popular lounge since opening in 1963. The most recent incarnation opened in December 2013 after an extensive renovation that doubled our size and tripled our iconic ambiance.
Today, travelers and locals alike are captivated by the panoramic backdrop of Portland and Casco Bay. Enjoy small plates featuring local ingredients, craft cocktails, local brews and fine wines in our unique Portland, Maine restaurant, bar and lounge.
Hours
Sunday - Thursday: 5:00 p.m. - 11:00 p.m.
Friday & Saturday: 4:00 p.m. - 1:00 a.m.