The Yangtze Boutique Shanghai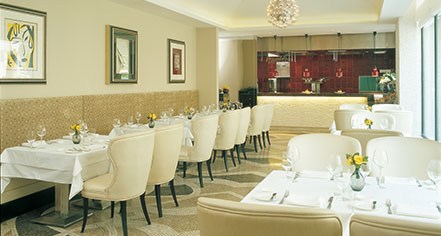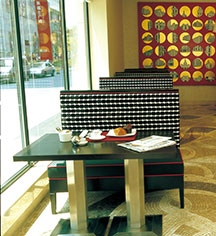 Dining
The Yangtze Boutique Shanghai boasts five sensational restaurants that are certain to satisfy any palate.
Tang Restaurant
With design elements inspired by the Tang Dynasty, this restaurant is the height of luxury. The talented chefs carefully craft traditional Cantonese dishes. This restaurant also offers nine private dining rooms with balconies for dining, or for meetings and events. During the week, the Tang Restaurant has a business lunch for those who are in the area for work.
CIAO Dining Room
This stylishly decorated restaurant offers a delightful menu, offering a combination of Italian and Mediterranean cuisine.
CIAO Bambino
The comfortable and casual atmosphere is ideal for enjoying fresh coffee and homemade desserts. CIAO Bambino also offers a delightful afternoon tea service.
The Bar
Located on the second floor, the Yangtze Shanghai Hotel Bar exemplifies the Art Deco style seen throughout the hotel. Furnished with comfortable couches, this bar has a cozy and intimate environment that is perfect for relaxing.
Rose Court
This intimate lounge area is the birthplace of the iconic Chinese song, "Rose, Rose, I Love You." High-back retro seating clustered around small tables provides an ideal atmosphere for meeting with friends and family.