The Yangtze Boutique Shanghai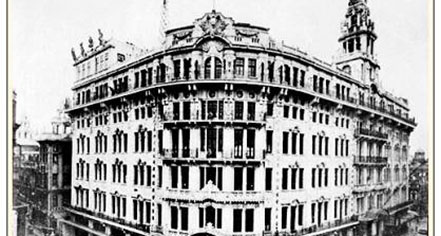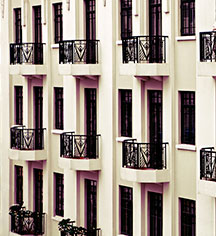 History
Originally founded in 1933 as The Yangtze Hotel, The Yangtze Boutique Shanghai has long been a fixture in the city. This historic treasure ranked among Shanghai's finest destinations, and quickly earned a reputation as being "The Third Largest Hotel in the Far East." Renowned architect Li Pan designed the building, using Art Deco design aesthetics (with some neoclassical elements) as the source of his inspiration. Art Deco had become a significant architectural influence throughout Shanghai during the 1930s, with many buildings from the era—like the Shanghai Park Hotel and the Broadway Mansion—displaying the motif. As such, Li Pan intended for The Yangtze Hotel to be an Art Deco masterpiece that stood above the rest. His cream and grey color scheme, as well as the use of symmetric patterns and geometric shapes, reflected this desire. The building drew particular praise for the brilliant "Zig Zag" pattern that defined its signature ornate balconies.
Within a matter of months, The Yangtze Hotel quickly became an important social meeting place in Shanghai. Local newspapers throughout the city reported that dozens of Chinese film stars graced the hotel upon its grand debut. Regular patrons soon included famous politicians and business tycoons. Its appeal throughout the city continued to grow, with The Yangtze Hotel reaching the height of its popularity between 1937 and 1947. Contributing to this success was the hotel's Yangtze Dance Hall. The three-story structure gained fame for its lively jazz music and "sprung dance floor" that accommodated up to 200 people. It emerged as one of Shanghai's top destinations for both local and foreign musicians alike. Perhaps the greatest performer to appear at the Yangtze Dance Hall was Yao Li. Yao became famous for signing her song "Rose, Rose, I Love You" at the venue from 1942 to 1946. Many international musicians would later go on to perform Yao's song across the world, including American singer Frankie Laine.
The luster of The Yangtze Hotel faded by the end of the twentieth century. The structure underwent a series of renovations during the 1980s and 1990s that transformed it into a hostel for Shanghai's growing tourist population. Fortunately, several enterprising hoteliers decided to resurrect the former glory of The Yangtze Hotel nearly a decade later. In 2007, the new owners exposed the building to another extensive renovation that modernized it without sacrificing its historical integrity. Reopening as The Yangtze Boutique Shanghai two years later, the location has since become one of Shanghai's most luxurious holiday destinations.

The Yangtze Boutique Shanghai, a member of Historic Hotels Worldwide since 2019, dates back to 1933.