Tivoli Avenida Liberdade Lisboa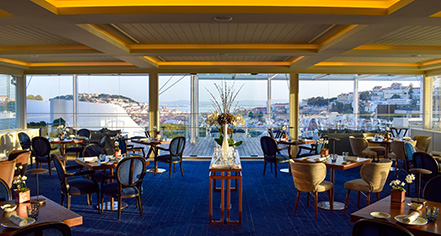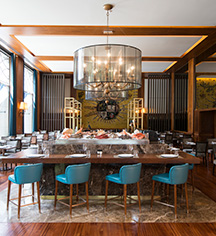 Dining
Cervejaria Liberdade: The Cervejaria Liberdade restaurant serves the best fish and seafood sourced from the Portuguese coastline. A superb salt baked sea bass, gooseneck barnacles from the Berlenga Islands, Algarve prawns, mini lobsters from Cascais, and Aveiro Lagoon oysters are just some of the star products featured on the menu. Classic chopped pork 'pica-pau', succulent steaks, and indulgent patisserie complement the experience. The chance to savor the same fresh produce prepared in different styles and cultures, such as Japanese or Peruvian, is a variation that also forms part of the Cervejaria's approach. The entire menu is enhanced with an excellent selection of wines, with special focus on whites and champagnes.
Lobby Bar: Indulgent light bites and sophisticated comfort. Relax and unwind in a vibrant open space bursting with elegant flair and natural light. The Lobby Bar is perfect for business meetings or taking it easy. Choose from a range of gourmet snacks, sandwiches and salads, or luxuriate over elegant afternoon tea and signature cocktails.
Terraço Rui Paula Restaurant: From the top of the world, on the top floor of the Tivoli Avenida Liberdade Lisboa, and with stunning views of the Lisbon skyline, is the Terraço Rui Paula Restaurant. A renovated space based on a casual chic concept, is reinvented under the command and guidance of the talented and renowned Chef Rui Paula, who will present the best of traditional Portuguese gastronomy combined with the lightness and freshness of new elements, genuine flavors, touches of modernity and irreverence. Seasonal menus will surprise in each season, with ground-breaking presentations and new features providing a clear invitation to the five senses. It is a true fine-dining experience, which has been the hallmark of the Tivoli Avenida Liberdade Lisboa for over 80 years.
Sky Bar: The Sky Bar, Lisbon's favorite rooftop bar, is laid back and cosmopolitan. Its local ambience and downtown location makes it an unbeatable choice, along with great music and delicious drinks, to gather with family and friends to socialize and celebrate. Now open year-round with a covered area, the Sky Bar is perfect for private dining and events. With Castelo São Jorge to the left, the River Tagus in the background, and the Lisbon skyline at your feet, the Sky Bar has breathtaking views and attracts glamourous celebrities, especially during the spring and summer season. This ninth floor rooftop bar is the ideal place for late afternoons and warm evenings for couples or friends to enjoy the sound of great music with the resident DJ and simply the best cocktails in town.