Tivoli Avenida Liberdade Lisboa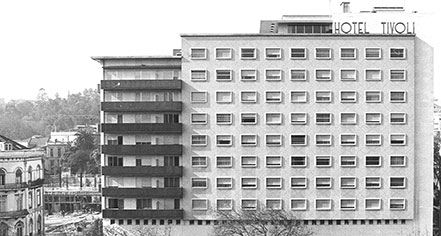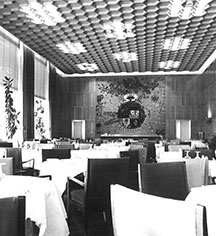 History
More than 90 years of tradition, personalized service, and a privileged location right on Avenida da Liberdade make the Tivoli Avenida Liberdade Lisboa one of the city's most emblematic luxury hotels and the obvious choice for famous figures from all over the world. It is just a short walk from traditional Portuguese neighborhoods such as the Bairro Alto and Chiado.
The hotel first took its name from the landmark music hall/cinema (Teatro Tivoli) that still occupies the western corner of the Avenida da Liberdade. Predating the Tivoli Avenida Liberdade Lisboa, Pensao Tivoli (a small boarding house) first opened its doors next to the theater in 1933; it later grew into a full-service hotel in 1940. World War II and the Spanish Civil War set back further expansion plans until 1957, when the same family opened the current Tivoli Avenida Liberdade Lisboa hotel in its current location across the street. A true landmark, known for delivering exceptional hospitality since its heyday, more now than ever, it is considered the place to see and be seen, a natural meeting point for celebrities, heads of state, actors, and royalty alike. The hotel became a particular draw to Lisbon in the 1960s, when the tourist boom hit Europe, and the American visitors were drawn to the hotel's architecture, reputation, and historical features.
The Tivoli Avenida Liberdade Lisboa is the ideal hotel for those who look for the charm and personalized service of a hotel that has established itself as one of the capital's landmarks.

Tivoli Avenida Liberdade Lisboa, a member of Historic Hotels Worldwide since 2017, dates back to 1933.