Tivoli Palacio de Seteais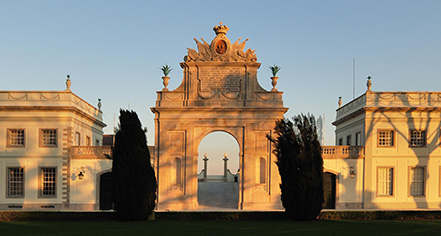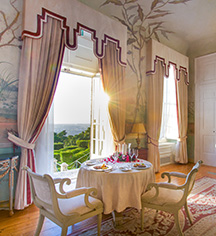 Local Attractions
Timeless Experiences – Stories of Sintra
Guests will want to venture out and discover fascinating Sintra. Ancient stories and legends of ancestors, families, and inhabitants will captivate the imagination. Tales of tragedies which struck the palaces, the loves and lives of the nobility, and many more intriguing true stories will be shared.

Pure Experiences – Nature Walk on Beaches and Horizons
The Sintra mountain range juts out into the Atlantic and is approximately 6 miles/10 kilometers in length and leads down to Cabo da Roca, the most westerly point in mainland Europe. This route winds through the old paths between Praia Grande and Cabo da Roca, going down to Praia da Ursa and Praia da Adraga. This guided walk is a relaxing experience with the sea as a backdrop.

Challenging Experiences – Sintra by Air (Helicopter)
From the hotel gardens begins a fascinating helicopter trip with superb panoramic views. A unique flight along the Sintra coast to Cabo da Roca, Guincho, and back over the Sintra mountains includes VIP treatment and magnificent views of the crystal blue ocean and verdant green mountains.

Taste Experiences – Wine Tasting at the Colares Regional Cellar
Connoisseurs will find wine tasting a true cultural experience as they acquaint themselves with the Sintra region through its flavors. At the Colares Regional Cellar, founded in 1931, guests will extend their knowledge of this region through the tasting of wine, cheese, and cured meats. With five types of tastings to choose from, guests will be immersed in this atmosphere rich in flavors and traditions.

Family Experiences – Picnic in the Sintra Mountains
A picnic in the Sintra Mountains includes a horse-drawn carriage with a leisurely stop for a gourmet meal in the Sintra Mountains. During the trip, guests will discover the magic of a town with a past that merges into its present as well as some of the secrets hidden in the historical palaces and monuments.