Vertshuset Røros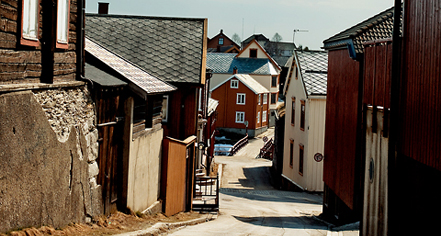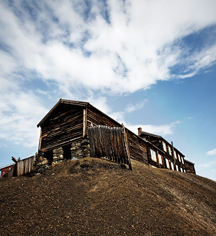 Activities & Events
Guided Tours of Roros
Home to the iconic well-appointed wooden buildings, Roros is one of the oldest towns in Europe earning a spot on the Unesco's World Heritage List. With a rich mining heritage, guided walking tours through the mining areas and countryside attractions make for an exciting and educational excursion.
Guided Tour in the Olav Mine (Olavsgruva)
This hour-long tour delves into the details of the mining history of Roros and its largest mining area, Storwartz. The tour includes 2 mines, Nyberget and Olav's, a walking tour 50 meters below the surface, and 500 meters into the mine of Bergmannshallen. Audiovisual effects create an exciting, atmospheric experience.
Røros Museum, Smelthytta
In the old smelter building at Malmplassen in Røros town center, Roros Museum tells the story of the historic town and its copper industry past. The history is brought alive through models of mines, smelter buildings, and displays of the technical devices that were in use at the time.
Røros Church
Enjoy a guided tour in the beautiful Røros church Bergstadens Ziir. Built in the heyday of the copper industry, the Bergstadens Ziir majestically towers over the wooden houses at the highest part of town. Completed in 1784 and the fourth largest church in Norway, Bergstadens Ziir has been considered by the Directorate of Cultural Heritage among the ten most important churches in the country.