Villa del Quar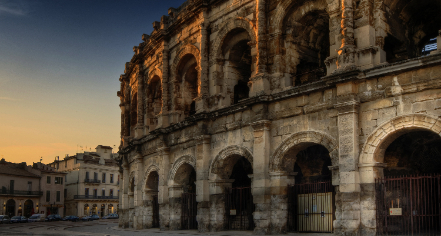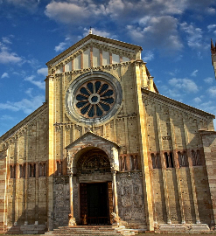 Local Attractions
Surrounded by the historic Valpolicella valley, Villa de Quar is the best spot to begin a journey into northern Italy. The staff at Villa del Quar can help guests plan a trip to the famous vineyards that dot the local landscape, or into one of the many medieval villages that line the winding country roads. Guests can take in the lovely, picturesque sights at Lake Garda, situated nearby in the foothills of the Alps.
Verona
Explore the nearby city of Verona, recognized as a UNESCO World Heritage site. Famous as the setting of Shakespeare's "Romeo and Juliet", Verona is full of interesting and culturally significant sights, including the Arena di Verona, a large Roman amphitheater that hosts opera concerts, and Castelvecchio, an art museum housed within a medieval castle.
Vicenza
Travel to another UNESCO World Heritage Site, the city of Vicenza has plenty of history to be explored. The city is famously home to 23 buildings designed by renowned 16th century architect Andrea Palladio, including several country homes for the Italian aristocracy known as the Palladian Villas and one of only three renaissance theaters still in existence, the Teatro Olimpico.
Padua
Visit one of the oldest cities in northern Italy, the city of Padua is known for its Byzantine and Renaissance style architecture. The Basilica of St. Anthony, which mixes Romanesque and Byzantine architectural styles, the Scrovegni Chapel, which features frescoes by 14th century artist Giotto, and the Prato della Valle, a public square with a canal and island, are just some of the sights to see in the ancient town.
Visit the Valpolicella Valley, famous for the "Amarone" dry red wine. For the wine lover, a personal driver can be hired to better enjoy the day and not worry about transportation.
Zyme
Only two miles from the villa and owned by Mr. Celestino Gaspari, Zyme produces one of the highest quality of the Amarone wine. This winery is an ideal combination between tradition (the old rock cave) and the future (the new technological winery). Mr. Gaspari has worked for years with the famous Mr. Quintarelli and his winery.
Quintarelli
Located three miles from Villa del Quar, this winery was headed by Mr. Giuseppe Quintarelli who passed a few years ago, but is still considered the best quality producer of wine that Valpolicella has never had.
Mosconi Bertani
Just two miles from Villa del Quar, this historic wine cellar located in a fabulous Venetian Villa, Villa Novare. The cellar is a museum where the old barrels are kept, about 3 meters high!
Tenuta Santa Maria Valverde
This winery is six miles from Villa del Quar and is managed by a very dedicated and passionate young couple. It is an old farmhouse in a beautiful hillside location. The owners are very engaging, bringing customers to the vineyards by bike and combining the wine tasting with delectable cuisine.