Waldorf Astoria Amsterdam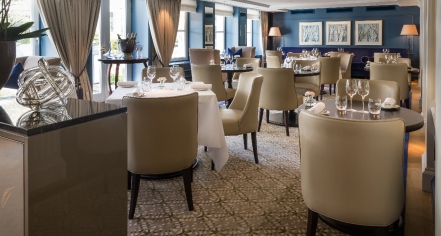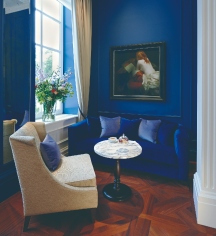 Dining
Enjoy spectacular culinary dishes and the finest wines at the world-renowned Librije's Zusje Amsterdam, the elegant Goldfinch Brasserie, the iconic Peacock Alley, or the intimate Vault Bar. Each dining establishment is masterfully led by Executive Chef, Sidney Schutte, and his talented team.
Librije's Zusje Amsterdam
Take in beautiful views of the garden while indulging in a unique gastronomic experience. Executive Chef Sidney Schutte presents distinctive and contemporary cuisine, by combining ingredients from around the world with the finest regional produce.
Goldfinch Brasserie
Sample international cuisine and exceptional wines at Goldfinch Brasserie. Award-winning Executive Chef oversees the work in the kitchen, combining new dishes with classics and favorites on the menu.
Peacock Alley
Inspired by the grand social promenade that connected the original Waldorf and Astoria hotels in New York, Peacock Alley is a place for guests and locals to see and be seen. Enjoy a delicious lunch or afternoon tea in the heart of the lobby.
Vault Bar
Sip a favorite cocktail and savor a selection of creative bar snacks in the vibrant Vault Bar. The bar gets its name for being built from an old vault, a remnant of the building's history as a bank.