Waldorf Astoria Amsterdam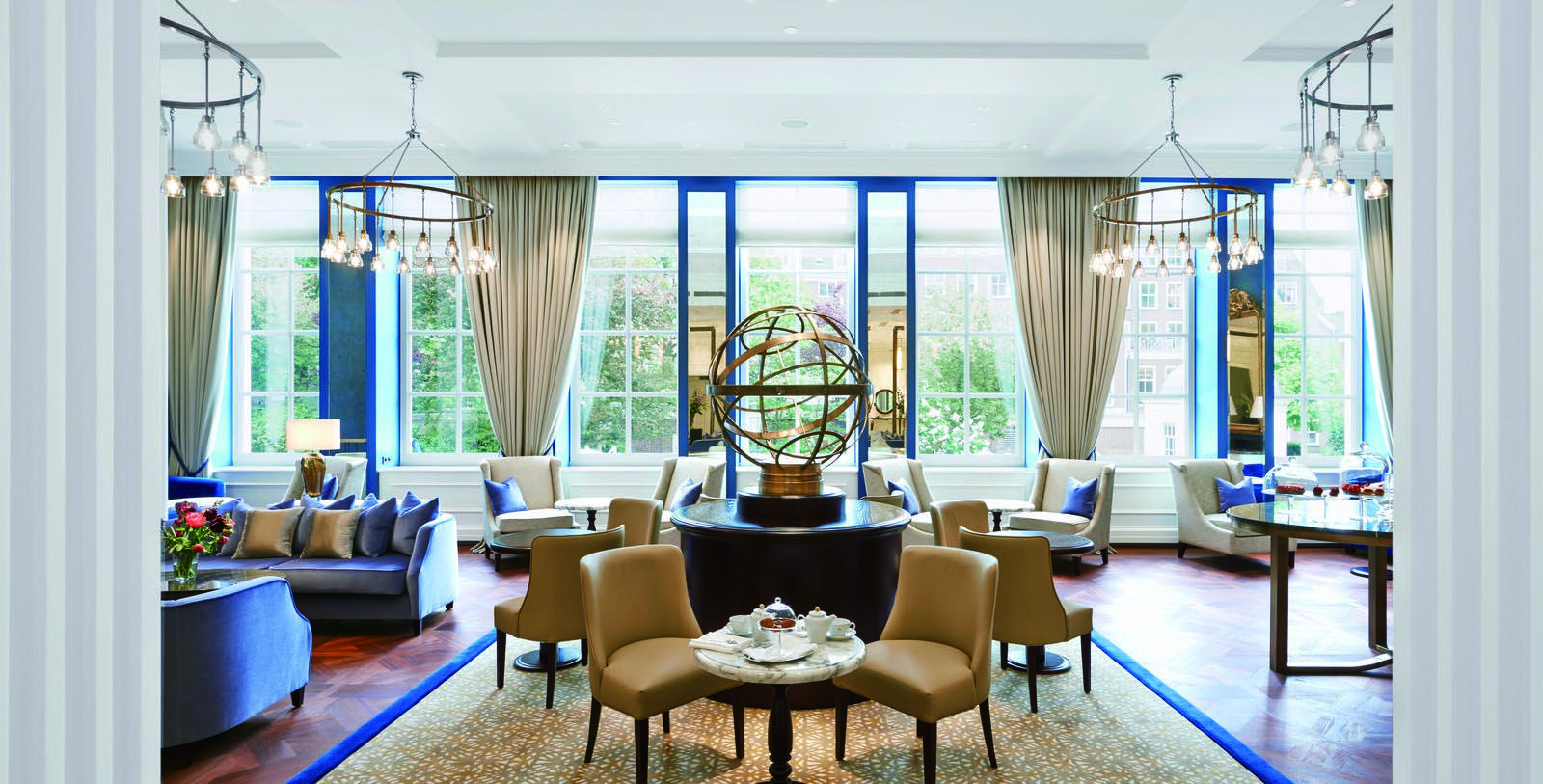 Local Attractions
A personal concierge is assigned to every guest to ensure that their wishes are fulfilled, and their stay is unforgettable. Guests can enjoy unparalleled access to VIP transportation options, private museum tours, and exclusive theatre tickets. Anything is possible to ignite unforgettable experiences and memorable moments.
Vondelpark
The Vondelpark is Amsterdam's most popular park, attracting both tourists and residents. The park is home to a selection of restaurants and cafés, including the Blauwe Theehuis, Café Vertigo, and Groot Melkhuis. One will also find a skate rental shop, an open-air theatre, and a rose garden with more than 70 types of roses in the park. The Vondelpark was designed by landscape architect L.D. Zocher, and has been awarded national heritage status.
Canal Tour
Historically created to improve the economy of the city, the 165 canals in Amsterdam are among the most memorable ways to visit the city. Join a canal boat tour to discover this splendid heritage site recognized by the UNESCO. Guests interested will see many different options, including a romantic tour for two with dinner, a child-friendly tour, or an intimate guided boat tour.
Giraffe and Zebra Artis
Retreat to an oasis within the heart of the city. Founded in 1838, the Artis Royal Zoo is as enchanting as it was nearly two centuries ago. This Amsterdam zoological garden houses over 700 animal species and 200 varieties of rare trees. Amsterdam Artis is one of the few zoos in Europe with numerous listed buildings within its grounds, namely the Large Museum (1855), the unique Library building (1867) and the Aquarium (1882).
Concertgebouw
Completed in 1888, this impressive building overlooking the Museumplein has served as the center of classical music in the Netherlands for well over a century. It houses three beautiful performance spaces: the grand Main Hall for orchestral performances, the Small Hall for quartets and chamber music, and the more intimate Choir Hall for recitals. With annual attendance regularly rising above 800,000, the Royal Concertgebouw has the second-highest attendance record for music venues of its kind in the world.
National Opera & Ballet
The Dutch National Opera & Ballet is home to two of the world's leading opera and ballet companies. The Dutch National Opera was awarded 'Opera Company of the Year' at the 2016 International Opera Awards. Both opera and ballet have a varied repertoire, ranging from classical productions, to innovative modern works.
Gallery of the Golden Age
Thirty enormous, 17th-century group portraits from the collections of the Amsterdam Museum and the Rijksmuseum were untied for the first time at the Hermitage Amsterdam. Combined in the exhibition, Gallery of the Golden Age, the two collections of paintings illustrate the story about the collective citizenship characteristic to the national identity of the Netherlands. Pay a visit to the Hermitage Amsterdam and view the new exhibition to better understand the historic culture of the Netherlands.