Antica Dimora Suites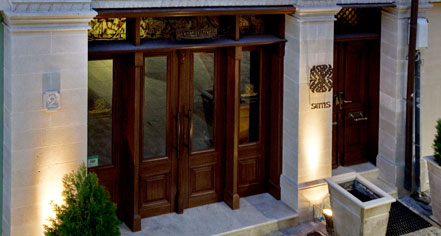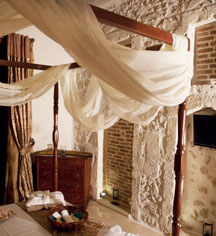 History
Built in 1820, Antica Dimora Suites was originally the personal residence of a wealthy Turkish dignitary until the downfall of the Ottoman Empire when merchant Chobitis Iosif purchased the estate for 110 golden pounds. In 1924, the wealthy Turkish man had left Crete for Mikra Asia before Chobitis Iosif paid the last 10 golden pounds he owed. A man of valor, Iosif and his family has since kept 10 golden pounds in a safety deposit box as a symbol of his debt. The former Turkish owner remained friends with Mr. Iosif and constantly praised his bond with the businessman to his family and friends.
Before his death in 1992, Mr. Iosif was visited by the grandson of the Turkish man, strengthening the relationship between the two families of Antica Dimora Suites. Touched by this gesture, Mr. Iosif finally opened his safety deposit box to present the owed 10 golden pounds, only to be surprised that the grandson was never told of the debt.
From oral testimonies, this marvelous historic building required 70 of the best builders and six years to complete. The original structure boasted beautiful ceilings that were painted by a Venice artist that were, unfortunately, unable to be restored and are no longer displayed.
During the German occupation, the house became the headquarters for the team of resistance of the settlement of Rodakino, which included members from the Bardinogianni family.
In 2006, the grandson of the first Greek owner, Iosif Chobitis, envisioned a renovation and restoration project to convert the family residence into a luxury historic hotel as a tribute to its architecture and significant heritage. Since its conversion, Antica Dimora Suites has welcomed dignitaries and luminaries, including former Prime Ministers of Greece, Sofoklis Venizelos and Giorgos Papandreou.
Antica Dimora Suites, a charter member of Historic Hotels Worldwide since 2013, dates back to 1820.