Aranwa Cusco Boutique Hotel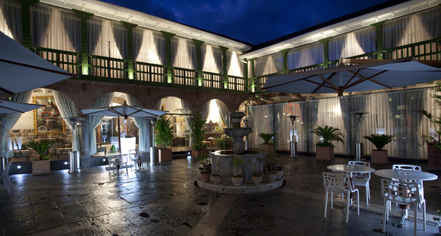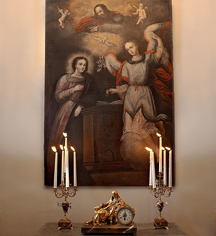 Local Attractions
Located in southeast Peru, the imperial city of Cusco is rich in history and cultural significance. While dating back to pre-Inca eras, Cusco is best known as the capital of the Inca Empire, which accounted for an administrative, religious, and military center. For this reason guests can visit many archaeological sites of various kinds, with splendid architectural styles, reflecting the diversity of cultural influences in the city.
The Cathedral & Plaza de Armas (Main Square)
Also known as "Plaza de Armas" in Spanish, Cusco's Main Square is the most popular meeting area surrounded with several important landmarks such as the water fountain and various colonial churches. During Inca times it was an important spot for celebrations.
Qoricancha
As the most famous archaeological site in the city of Cusco, Qoricancha is known as "The Temple of the Sun" and the most magnificent sanctuary in the Inca Empire, where the sun god was worshiped. Today there are four original vaults of the Inca temple, where visitors can appreciate the advanced earthquake engineering and architecture used by the Incas.
San Blas
Cusco's artistic neighborhood, San Blas offers one of the finest art galleries, artists' studios, and artisans' workshops. The area is known for its spectacular panoramic vistas and the oldest parish in Cusco, San Blas church.
Sacsayhuaman
An impressive Incan religious complex two kilometers from Cusco, Sacsayhuaman is built with colossal stone blocks that were transported from the neighboring mountains. The Incas called it House of the Sun, however, it became known as a fortress when the Spanish arrived, due to its zigzag shape.
Other points of interest:
The Cathedral of "Virgen de la Asunción": 0.8 km
San Blas Neighborhood: 2.2 km
Convent and Santa Catalina Museum: 0.8 km
San Francisco Church: 0.2 km
Museo de Arte Precolombino (MAP): 1.2 km
Qoricancha (Temple of the Sun) & Santo Domingo: 1.3 km
Templo de La Merced: 0.7 km
Templo de la Compañía de Jesús: 0.8 km