Beijing Hotel NUO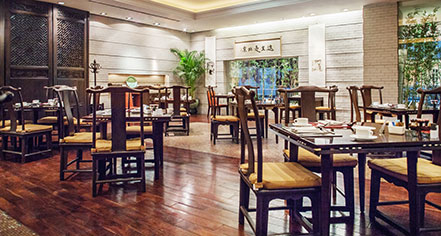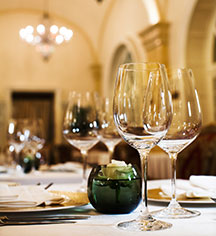 Dining
Start a thrilling culinary journey at the Beijing Hotel NUO. This spectacular holiday destination features two fine dining establishments that are certain to satisfy any palate. Taking its name from the hotel's historic address, East 33 offers a delectable assortment of classic Asian and Western cuisine. Relaxed yet refined, its stunning menu strikes a terrific balance between simplicity and sophistication. At Jaan, guests will encounter a delightful selection of mouthwatering dishes inspired by the cooking of France's majestic Mediterranean coastline. Come feast upon the restaurant's appetizing assortment of oysters and scallops, while sipping a glass of French wine.
Afterward, stroll over to the nearby Writers Bar for a refreshing nightcap. Once a historic drawing room, the Writers Bar still possesses the polished wooden dance floor that Chairman Mao Zedong once loved so greatly. It offers an immense menu of hand-crafted cocktails, fine wine, and artisan beers. The Writers Bar is also home to NUO's Afternoon Tea, which has long been a staple in Beijing. The best blends of tea are served alongside a delicious variety of canapés, gateaux, and warm vanilla scones during this storied event.
East 33
Operation Hours: Monday to Sunday, 6:30 a.m. to 9:30 p.m.
Jaan
Operation Hours (Lunch): Tuesday to Sunday, 11:30 a.m. to 2:00 p.m.
Operation Hours (Dinner): Tuesday to Sunday, 6:00 p.m. to 10:00 p.m.
Writers Bar
Operation Hours: Monday to Sunday, 9:00 a.m. to midnight
Happy Hour: Monday to Sunday, 5:30 p.m. to 7:30 p.m.