Casa Lecanda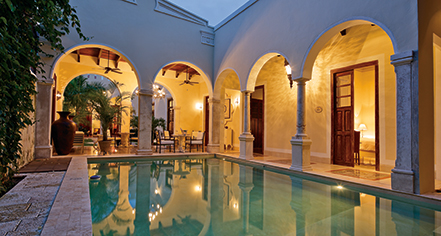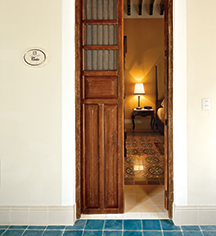 Activities & Events
When the day's explorations are finished, visitors of Casa Lecanda can delight in soothing respite within the hotel's limits. Prizing serenity above all else, the hotel's design creates a relaxing space for travelers to rest amid their journeys.

Garden and Patio Spaces
The hotel affords its visitors several spaces for gardens and spacious patios, perfect settings for guests to unwind and reflect. The hotel's aesthetics are entwined with those of nature, allowing travelers to indulge in the comforts of the landscape itself.

Cooking Classes
Casa Lecanda features a unique experience for its guests, one that presents them with knowledge of the Yucatan region's diverse cuisines. With guidance from one of the hotel's private chefs, guests can choose among three different levels of cooking classes. The introductory class features 3 hours of instruction with the option of a menu featuring Mexican or Yucatecan cuisines, while the Gourmet Class lasts for four hours and allows participants to craft a four-course gourmet meal and enjoy it within the hotel's elegant dining room. The Full Day option allows guests to travel with their instructing chef to the local market to choose the freshest of ingredients for their meal, with lunch at a local gourmet restaurant included.