Casa Lecanda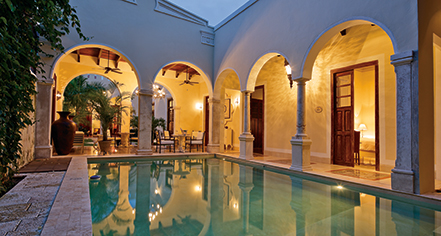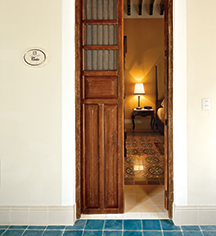 Local Attractions
Within the Yucatan region, there are numerous regions to explore, and plentiful journeys to take. Whether guests are looking to delight in activities steps away from the hotel, or a short drive's distance, guests are invited to create the area as their own personal treasure map, where endless bounty is located at each destination.

Explore the Yucatan Region
Tour of Merida - Guests can delight in a guided city tour of the wondrous Merida area. Starting from the hotel, visitors next traverse the dignified avenue, Paseo Montejo, and continue past various sights to the city center.
Chichen Itza - Historic ruins brimming with splendor, Chichen Itza promises vast cultural and archaeological knowledge of the ancient Mayans.
Celestun Biosphere Reserve - With over 146,000 acres of land containing the diverse wildlife features of the Yucatan region, guests can enjoy exploring an authentically preserved habitat.
Uxmal - Uxmal is the second most expansive site of Mayan ruins in the region, and features a variety of ancient structures.
Sotuta de Peon Hacienda Tour - Guests are able to explore an authentic and restored operational hacienda during their travels.
Cenotes - Interwoven within a network of caverns, each ancient cenote promises wonder and majesty upon guests' exploration.
Golf at Yucatan Country Club - Located a short distance from the hotel, guests can enjoy this 18-par course, designed by the famed Jack Nicklaus.
Cooking Classes - In tandem with Los Dos Cooking School, guests can enjoy authentic cooking classes under the instruction of world class chef, David Sterling.