Casa Madonna La Providence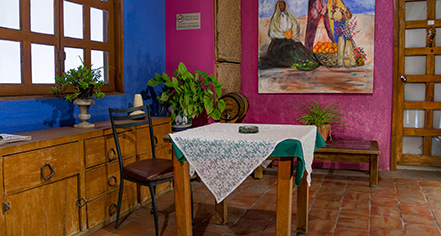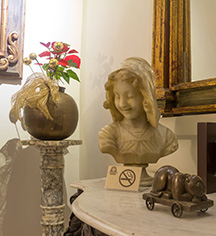 History
Located in the Colonia Americana neighborhood of Guadalajara, Casa Madonna La Providence is a model of urban architecture, created in the first part of the early 20th century. It was seen as the new model of residence imported from the United States that broke with the conventional square design typical of Colonial architecture. This style of architecture was popular amongst the affluent families of that time, especially incoming foreigners. As one of the few areas of Mexico with modern electric transportation, American entrepreneurs dedicated themselves to developing this special area, determined to make it the best part of Guadalajara. New emigres decided to call the neighborhood "the New Colonies." Avenida La Paz became one of the widest and prettiest streets of the city where developers built the Casa Madonna La Providence.
The building was designed by the prestigious architect, Ignacio Díaz Morales, student of multi-award winning architect Luis Barragan. Alarcón Zaragoza hired him to build the Casa Madonna La Providence in 1949 as a private residence. The first owners bought it in 1956. Visitors can find antiques among the furniture that are heritage pieces of the original owners of the residence and other items bought by subsequent owners.
The sitting room's chandelier was imported from Czechoslovakia. Imported English and French paintings and armoires that decorate the rooms have been part of the estate since the property was built. Most of the carpentry is original and the only modifications made occurred when the varnish needed refinishing.
All the architectural elements have been preserved exactly the way they were designed and they are prototypical of the original architecture. The spaces remain exactly the same, with the exception of the façade, which was updated in the 1990s, but any changes followed the original concept. Each bedroom has authentic pieces and recreates the ambience that prevailed throughout the residence with the airy patios and beautiful, open spaces. The objective of Casa Madonna La Providence remains one of turning a leisure or business trip into a cultural experience that faithfully recreates Mexican life in the 1950s, also known as the Golden Epoque of Guadalajara City.

Casa Madonna La Providence, a member of Historic Hotels Worldwide since 2016, dates back to 1940.