Citadel Inn Hotel & Resort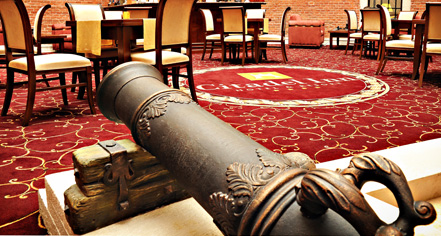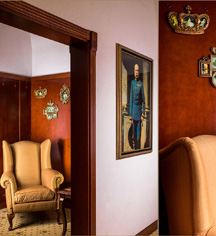 History
Originally the Fort II, built by the Austrian government from 1850-1856, Citadel Inn Hotel & Resort truly boasts a vibrant past. The fort was constructed during the turmoil of the multinational Austro-Hungarian Empire when it was threatened by the territorial disintegration due to internal revolts. To ensure the security of the empire, the government ordered a citadel to be built in each capital city in hopes to deter any resistance.
Lviv's citadel included a structure called Maximilian Tower designed by Austrian arch-duke Maximilian d'Este to increase protection. Its effectiveness was proved during the defense of the new Linz fortress in Upper Austria. Today, the tower is a landmark that greets visitors to Lviv and the best example of military architecture from the early 19th century.
Citadel Inn Hotel & Resort is a revival of the royal hospitality and majestic traditions of the authentic imperial luxury, truly a living reminder of the Austro-Hungarian Empire. The hotel allows guests to view Lviv from a unique perspective: a modern city center destination with a 19th century experience.
Citadel Inn Hotel & Resort, a charter member of Historic Hotels Worldwide since 2013, dates back to 1850.