Fairmont Hotel Vancouver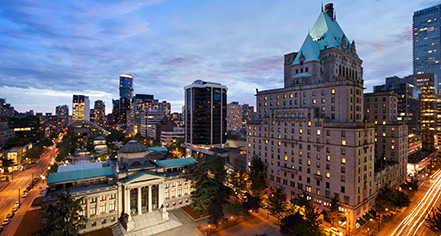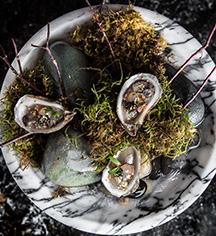 Local Attractions
Fairmont Hotel Vancouver is close to the best that the city has to offer. Experience the area's most popular attractions, many of which happen to be within walking distance of the hotel. This special city has numerous activities for every kind of traveler to enjoy from museums of various types for history buffs, to outdoor activities for the nature lover.
The Vancouver Seawall & Stanley Park
Rent a bike and helmet to ride along 22 km of photogenic shoreline path that follows the seawall along the English Bay. Popular among tourists and locals alike, the seawall is considered to be a key feature of Stanley Park and should be on the list of any visitor to Vancouver.
Granville Island Market
Find incredible local produce, gifts, and live entertainment at this public market. Located in the extensive shopping district of Granville Island, visitors will be impressed by the range of locally-made products and produce available at the Granville Island Market.
Vancouver Art Gallery
Admire the strong collection of regional artists whose work can be found at the Vancouver Art Gallery, the largest gallery in Western Canada. Mainly focused on Canadian Art, such as the works of Emily Carr, the Vancouver Art Gallery also has public programs, lectures, a café, and a library to keep visitors entertained. With the gallery being located right next to the hotel, guests of the Fairmont Hotel Vancouver should most definitely stop by.
VanDusen Botanical Garden
Stroll through 55-acres of beautiful gardens at the VanDusen Botanical Garden. With over 7,500 plants from six continents, self-guided tours, and education center, and several specialized, niche plantings, visitors are sure to find themselves enjoying the flora of the VanDusen Botanical Garden.